Involving the Homeless to get a PUBLIC MESSAGE out to the public via strategically placed vinyl banners (affordable Tarpaulin banners).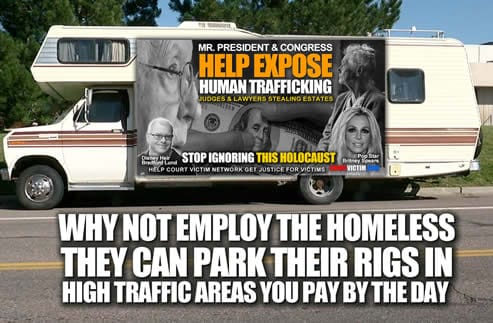 The Concept is simple. Where big media does NOT want to get involved in placing banners due to their ties to the courts and government the homeless/unemployed would LOVE being paid $25-$100 a day cash. The fact is there are thousands for people sleeping in Vans, Motor homes etc. on public streets who need money, even a small amount may get them to mount a (removable and easily mounted) Tarp banner to the side of their vehicle and park it during high traffic hours on Freeway overpasses, in front of city hall, the courts, you name it. Even if you pay for their metered parking, time to sit, and ensure the banner stays up it will always be cheaper than paying big business. Plus you will be feeding the homeless.
The Better Banner Material To Use Outdoors
The best material one can use for printing waterproof and weather proof outdoor banners is PVC vinyl.
Tarpaulin vinyl banners are highly durable and intended for heavy-duty use in outdoor environments. Weights of our vinyl start at 13 oz material and escalate to our heavier duty 18 oz. vinyl. Most vinyls include a high resistance to tears / abrasions, and both the material and the inks are fully waterproof. Durable vinyls for making banners is the perfect medium for the application of inks used in the sign making industry. This process creates a waterproof and weather proof sign that can be used outdoors for long periods of time.
To sum up tarpaulin banners in the printing industry, there is simply no other way to introduce and communicate the incredible durability and use of what is called a vinyl banner.
Estimated costs:
3′ x 6′ $43.00
4′ x 12′ $118.00
8′ x 15′ $279.00
10′ x 20′ $506.00
Banner Companies
Esigns.com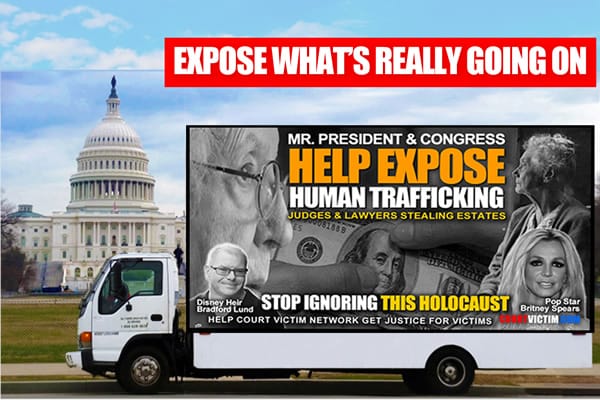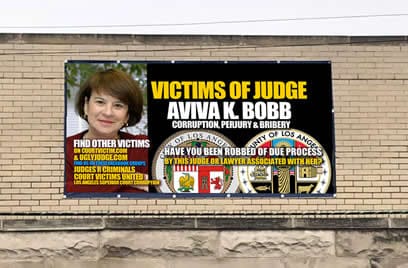 ---