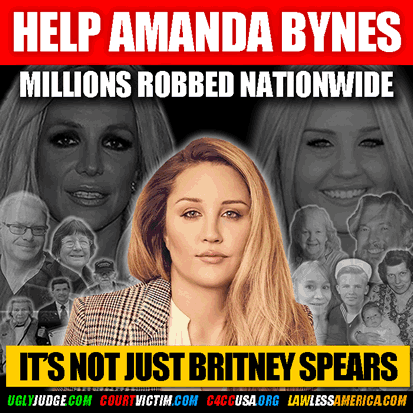 Amanda Bynes
was born on April 3, 1986 in Thousand Oaks, California. She is the youngest child of Lynn, a dental assistant and office manager, and Rick Bynes, a dentist.
In 1993, Bynes attended a comedy camp, and began professionally acting at the age of seven. She appeared in commercials, stage productions, and television shows, landing her own hit variety program, The Amanda Show, on Nickelodeon when she was 13. She subsequently went on to star in a TV series, What I Like About You, and several movies, including What a Girl Wants, Hairspray and She's the Man. Her last film credit was 2010's Easy A, which starred Emma Stone. Since then, she has publicly stated that she is retired from acting.
Her legal troubles began in March 2012, when she was stopped and ticketed by police for talking on a cell phone while driving. A month later, she was arrested and charged with driving under the influence after side-swiping a police car in West Hollywood. In September 2012, Bynes was charged for two alleged hit and run incidents, one occurring in April and the other in August. The hit and run charges were dismissed in December 2012 following a financial settlement between Bynes and the victims. Bynes' driver's license was suspended by the California Department of Motor Vehicles and she was cited for driving with a suspended license, and her car was impounded. In May 2013, Bynes pleaded no contest to the charge, and was sentenced to three years probation. The charge for driving under the influence is still pending.
NEWS STORIES
Celebrity Series – Guardianship and Conservatorship (Amanda Bynes)
VIDEOS

Amanda Bynes Speaks Out About Her 'Controversial' Conservatorship

Amanda Bynes Speaks Out on Conservatorship & Cost of Treatment | E! News

Amanda Bynes Meltdown – Parents Seek Conservatorship

Amanda Bynes Ordered To Enter Psychiatric Facility

---