---
RICHARD I. FINE'S AMEND BILL SBX 2 11

---
More on Richard I. Fine and why WE ALL BENEFIT from this Legislation
PETITION:
REPEAL SBX211 AND GIVE THE COURTS BACK TO THE PEOPLE
SECTION FROM SBX211
This bill would provide that no governmental entity, or officer or employee of a governmental entity, shall incur any liability or be subject to prosecution or disciplinary action because of benefits provided to a judge under the official action of a governmental entity prior to the effective date of this bill on the ground that those benefits were not authorized under law.
HISTORY OF RETRO ACTIVE IMMUNITY IN THE UNITED STATES
1. given for unconstitutional use of torture
2. given for illegal merger of banks (we can see the effects of that now)
3. given to telecom company for illegal wire taps. (Fisa bill that led to the patriot act)
4. given to Judges for taking bribes. (SBX211)
SBX211 Retro Active Immunity given to California judges for openly taking bribes. Judges are employees of the State they receive their pay and benefits from the State. The Los Angeles Superior court judges are currently receiving an additional $57.688,00 from the county of Los Angeles. there is no bigger user of the court than L.A. County.(A party to the case and has a financial interest in most cases in the courts) Those payments were found to be unconstitutional / illegal in Sturgeon vs Los Angeles County. After that decision the judges paid a lobbyist to pass SBX211 ( RETRO ACTIVE IMMUNITY )
SBX211 does not restore due process
SBX211 violates Article 1 section 9
SBX211 violates the 14th amendment (no equal protections)
SBX211 violate checks and balances between legislative and Judicial powers.
Judges do not disclose the county payments at the onset of any trial where the county is either a party to the case or has a financial interest. (Judges violate Judicial codes of ethics)
Judges refuse to recuse themselves when requested under CCP170
Judges find themselves unbiased and then file an order striking statement.
Not only do judges get paid a state salary of $178,789.00 a year with medical and retirement benefits up to 75% of their salary, with the county payments the Los Angeles Superior court judges are the highest paid judges in the Nation. Los Angeles County takes tax payer money and then gives the judges that money to only have the judges rule against the tax payer in favor of L.A. County or the County's interest. THE BRIBES WORK.
---
STOP CALIFORNIA'S JUDICIAL CORRUPTION; TELL YOUR LEGISLATOR TO SPONSOR AND VOTE FOR THIS EMERGENCY LEGISLATION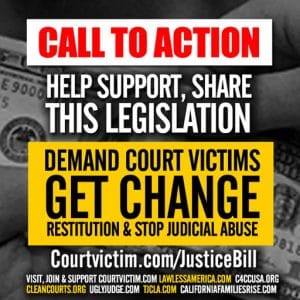 I believe this is the first legislation to create an independent commission to oversee a state's judiciary and directly compensate the victims of judicial misconduct and judicial abuse of power.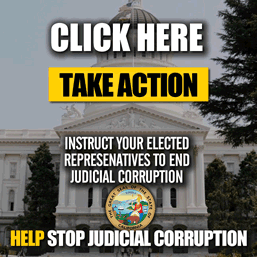 These things need to be done quickly, before the new budget is approved. This is emergency legislation to amend SBX 2 11 which was a Budget Trailer bill. For this reason it can be passed quickly. SBX 2 11 was passed in three days and signed by Governor Schwarzenegger.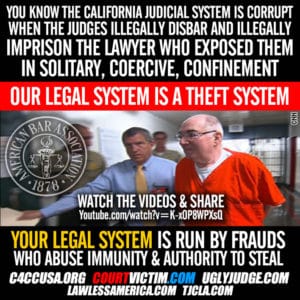 THIS IS WHAT A CORRUPT JUDICIAL SYSTEM DOES TO THE LAWYER WHO EXPOSES THEIR JUDGES' CORRUPTION
This is a bill designed and written by Richard I. Fine an American lawyer and patriot who spent 18 month in jail due to exposing all of the Los Angeles Superior Court judges, ninety (90) percent of Superior Court judges in the State receive the unlawful payments as shown by a Judicial Council Report sent to the Legislature in In 2009, and not updated. Additionally most of the justices on the California Courts of Appeal and Supreme Court received the unlawful payments when they were Superior Court judges. What did California Judges do? They disbarred him, proof that the California judiciary is dishonest and controlled by illegal money paid by counties and courts.
Richard I. Fine, Doctor of law, Ph.D. (Law-International Law) Stood up to California Superior court Judge David P. Yaffe who admitted to taking over $800,000.00 in illegal payments from Los Angeles County while being the judge in a case where Los Angeles county was a party, and other California Superior court judges who took illegal payments from the Los Angeles County while being the judge i a case where Los Angeles County was a party exposing their corruption
The legislation establishes a state commission to oversee the judiciary and compensate the victims of judicial misconduct and judicial abuse of power. The compensation is paid at preset rates and cannot be lowered.
The legislation is designed for California, but can be adopted to every other state and the federal judiciary
Contact the California legislators and urge them the pass the legislation
Richard I. Fine You Tube Google Drive HERE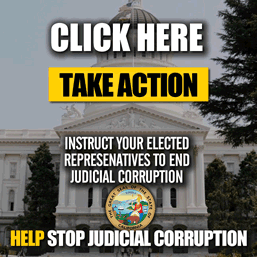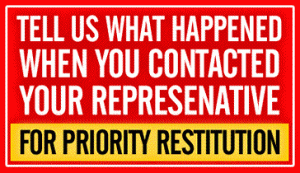 Priority Restitution means you'll be at the top of the list to have your case submitted for restitution for the abuses and violations against you which Amend SBX 2 11 addresses by taking the courts out of the solution. By taking the time to strongly suggest to you state representative to support and pass Amend SBX 2 11 means it has that much more of a chance to be passed and help thousand perhaps millions of victims. Which then can also be used in all the other US states with minor alterations. In fact the bill was written with this concept in mind.
---
MORE ON DR. RICHARD I. FINE AND AMEND SBX 2 11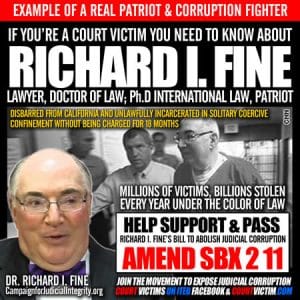 ---