---
WARNING ABOUT CONSERVATORSHIP/GUARDIANSHIP:
What needs to be investigated and exposed.
The small legal groups (gangs) of people involved in these questionable conservatorship/guardianship cases, same judges, lawyers and property companies who elect and assign each other. Often victims have no choice who represents them and can't change that person should they feel violated or unfairly treated. There are Conservator rights and rules but the problem is the judge often ignore or don't respect them. This often is the case with law and constitutional rights.
Lawyers are reported to the Los Angeles and California Bar for fraud, bribery and dishonest behavior but nothing is done. Judges are reported to the California Commission on Judicial Performance is aware but known for ignoring Judicial abuse.
See these articles:
Thousands of U.S. judges who broke laws or oaths remained on the bench
California commission that investigates judicial misconduct coming up short, audit says
Los Angeles Superior court Probate department has often been exposed by media such as the following articles:
Justice Sleeps While Seniors Suffer
Ruling Over Someone Has Paid Off Handsomely
When the Guardian is An Abuser
The Probate Murders Part One
The Probate Murders Part Two
The Probate Murders Part Three
Melodie Scott-The Road Goes on Forever
Another Probate Murder?
Public Guardian to Expand Powers to Seize Assets
Police Hiding and Obscuring Reports Relating to Melodie Scott
Attorney Defies Subpoena in Alleged "Murder for Money" Scheme
---
Samuel Delucenna Ingham III #66279
Lawyers for Jean Kasem, wife of 34 years, and Daughter Liberty Kasem, Have Fought Back Today in a Scathing APPEAL of Evidence and Accusations that an attorney named Samuel D. Ingham III Who Also Represents a Reluctant Britney Spears Did Conspire to Isolate and Kill Casey Kasem for Financial Gain
Former LA Chief Prosecutor, attorney Becky James, who represents Jean Kasem, says "A law license is not a license to kill," in a scathing opening brief filed in appellate court.
CASE No. B296052, California Court of Appeal, Division Five, the filing asserts, "Samuel D. Ingham was in fact an active participant in this horrifying plot to end Casey's life for financial gain." STORY
WHO IS Samuel D. Ingham III? By Jean Kasem
"Samuel D. Ingham III, is a low profile Los Angeles attorney who is often court appointed to represent high profile celebrities like Britney Spears, Casey Kasem and Sumner Redstone, to name a few, and rakes in a lot of cash in the process.
Samuel D. Ingham, a UCLA SOL graduate, was admitted to the State Bar of California on December 18, 1975 and has been on the Los Angeles Superior Court's "Appointed Counsel Panel" since 1985.
So who is he? Here's what we know.
Samuel D. Ingham is still Britney Spears' court appointed attorney since the world famous singer was placed in a forced conservatorship in 2008, 11 years ago. So, why is Britney still shackled in a conservatorship? Because Samuel D. Ingham, who collects over $100,000 a month in fees to ostensibly "represent" her, says, without any valid explanation, that she still needs to be. How convenient.
Samuel D. Ingham, who drives a Range Rover by day and a Porsche that he sneaks out of his backyard garage in the evening, is often seen leaving his Los Angeles home on Veterans Avenue, heading to symposiums to mingle with LASC's most powerful judges. Hmmm, perhaps to get the next lucrative court appointment of a celebrity??
During the weekdays, Samuel D. Ingham can be seen trolling the halls of the Los Angeles Superior, downtown courthouse, comfortably walking into clerk's offices and judges' chambers, as if he were right at home.
On the weekend, Samuel D. Ingham heads out to his sprawling hideaway in Ojai, where he indulges in the souvenirs he has collected from his probate victims. He likes to refer to himself as "Ojai Sam."
Oh yes, Samuel D. Ingham loves celebrity memorabilia and has amassed quite a collection over the years.
Samuel D. Ingham's fortunes, however, began to change when on October 8, 2013, he was appointed to represent Casey Kasem – supposedly. He didn't count on Casey's wife Jean, bringing to light his dirtiest secrets of how he really makes his cash.
A recent court filing exposes the behind-the-scenes nefarious activities of Samuel D. Ingham.
Former LA Chief Prosecutor, attorney Becky James, who represents Jean Kasem, says "A law license is not a license to kill," in a scathing opening brief filed in appellate court.
Woah!!! What's going on here???"
Case No. B296052, California Court of Appeal, Division Five, the filing asserts, "Samuel D. Ingham was in fact an active participant in this horrifying plot to end Casey's life for financial gain.
Stay tuned gang, don't touch that dial, this Scooby Doo Mystery is about to unfold … except this time, Shaggy is the victim." Jean Kasem.
Kasem died in June 2014 (on Father's Day) at the age of 82 from a Parkinson's-like disease — leaving behind an estate valued between $80-$100 million that he amassed by founding (and voicing) the internationally broadcast "American Top 40" radio show and its various iterations. He also notably played scraggly teenager Shaggy Rogers on the Saturday-morning 1970s cartoon series "Scooby-Doo Where Are You!" (Shaggy was known for his catchphrase "Zoinks!")
Jeannie claims Kasem's three grown children conspired in 2007 to trick Casey into signing over power of attorney, giving them control over his medical decisions (which ultimately killed him).
"It was always about the money," she tells Van Sant. They, in turn, filed a wrongful death lawsuit against Jeannie claiming elder abuse when she moved Casey from a rehab facility in Santa Monica, Calif., to a friend's home in Washington state. "Jean killed my father," Kerri Kasem tells Van Sant … "The only thing she ever wanted from my dad is money."
Jeannie countersued the children for forcing Casey to return to a hospital in Gig Harbor, Wash., where he eventually died. "Jeannie claims that once they had control of [Casey] and his medical decisions, they told his doctors to unhook his nutrition, hydration and medicine and left him to die," says Van Sant. "She claims they wanted their share of his life insurance policy." STORY
here is no longer any confusion about the health of Sumner Redstone, the Hollywood billionaire whose family controls CBS and Viacom. In a California court filing Wednesday, Sumner's grandson confirmed what everyone but Sumner's lawyer has acknowledged for a long time: that Sumner is severely unwell and requires a court-appointed guardian to oversee the many legal proceedings he remains engaged in, at 95 years old, and to reassure the various people whom he has sued or who have sued him that he has an independent person directing his legal strategies. This is a critical concession: as I have previously reported, the question of Sumner's mental acuity could ultimately determine whether his daughter, Shari Redstone, was within her rights when she effectively took over her father's multi-billion-dollar media empire, against his previously stated wishes. (In July 2015, Shari famously e-mailed her son, Tyler Korff: "Your grandfather says I will be chair over his dead body.")
Last Friday, you will recall, Robert Klieger, an attorney for Sumner and Shari (and a CBS board member), surprised Judge David Cowan as well as the defense attorneys in a California probate courtroom by announcing that he had decided to seek a guardian ad litem to oversee Sumner's various ongoing litigations. In this case, Manuela Herzer, Sumner's former girlfriend and friend, is suing Redstone after he cut her out of his will and kicked her out of his Beverly Hills mansion in October 2015. Herzer has argued that Sumner was not cognizant of his actions at that time and that his daughter Shari, aided and abetted by Klieger, manipulated him into defenestrating Herzer and removing her as a beneficiary of his estate.
Klieger's petition for a guardian, while surprising after years of maintaining that Sumner's health was fine, was tantamount to an admission that Sumner was no longer physically or mentally capable of making the legal decisions that are necessary throughout a long litigation and trial. (There were also concerns, raised by Herzer's counsel, that Klieger did not have a client who had the mental competence to direct his legal proceedings, and that Klieger perhaps was taking legal direction from Shari about her father or was flying solo—a legal no-no.)
In the filing, Korff recommended that Judge Cowan choose as Sumner's guardian ad litem either Jackson Chen or Samuel D. Ingham III, both Los Angeles attorneys who are members of the Probate Volunteer Panel, a group of attorneys who register with the California Superior Court, in Los Angeles, to assist with the resolution of probate cases. The filing noted that Korff's attorneys at Holland & Knight did not believe that either Chen or Ingham had "any interest adverse" to Sumner. Judge Cowan is slated to select a guardian for Sumner on December 17.
As for Sumner, he made a surprising court appearance of sorts Wednesday, too. He gave his "consent" to the request that a guardian ad litem be appointed to "represent my interest in this proceeding." His signature, found on an accompanying court document, was basically a flat, horizontal line.
What is a conservatorship?
When someone is thought to be unable to care for himself or herself, an adult with a relationship to the individual, perhaps a spouse or other relative, may petition a county probate court for control over his or her affairs via a conservatorship. (In some states, it is known as a guardianship.) This can include control over his or her personal needs (physical health, food, shelter), financial affairs or both.
Who are Britney Spears's conservators?
Her father, Jamie Spears, oversees her personal life and finances; Andrew M. Wallet, a lawyer, serves with Mr. Spears as co-conservator of her estate.
Who is typically under a conservatorship?
The arrangement is typically used to protect the old, mentally disabled or extremely ill. Some recent high-profile cases include those of Zsa Zsa Gabor and Casey Kasem. The young actress Amanda Bynes has also been under the temporary conservatorship of her parents.
A court-appointed lawyer is assigned to ensure that conservators are not taking advantage of their power or inappropriately restricting the freedoms of the person being cared for. For Ms. Spears, that person is Samuel D. Ingham III, who also worked on Mr. Kasem's conservatorship. In a general conservatorship, a court investigator also files progress reports every other year. STORY
Samuel D. Ingham also claimed he was Britney's "former" Attorney
View Samuel D. Ingham June 18, 2018 Deposition HERE
Famous for his handling of Famous people
Britney Spears
Casey Kasem
Ernest L. Moore
Connections to known DISHONEST and DISHONORABLE Judges
Judge Aviva K. Bobb
Judge Reva G. Goetz
WHAT PEOPLE ARE SAYING ABOUT SAMUEL D. INGHAM III
MEANER DOCUMENTS By Britney Spears
Investigation into the Britney Spears Conservatorship
What are people on GOOGLE REVIEWS saying about Samuel D. Ingham?
BRITNEY SPEARS GROUPS ON FACEBOOK
Free Britney
The investigation is called a 730 evaluation because the person assigned to look into the case is a 730 evaluator. MORE
In late August 2019, we found out Jamie Spears & team conservatorship has agreed on which investigator would lead the 730 evaluation. This sparked red flags for fans because, historically, the conservatorship has teamed up with outside parties who are complicit and are susceptible to conflict of interest regarding Britney's conservatorship. This could be because they are either paid handsomely, or they have experience in aiding conservatorships.
MORE ABOUT SAMUEL D INGHAM III
License Status: Active
Address: Law Offices Of Samuel D. Ingham III, 444 S Flower St, Ste 4260, Los Angeles, CA 90071-2966
County: Los Angeles County
Phone Number: (310) 556-9751
Fax Number: (310) 556-1311
Email: sa*@in*******.comLaw School: UCLA SOL; Los Angeles CA
12/18/1975 Admitted to The State Bar of California
Website: Law Offices of Samuel Ingham III
About Samuel Delucenna Ingham III
State Bar Certified Specialist in Estate Planning, Trust and Probate Law. In addition, trained and qualified as a mediator by the Los Angeles County Bar Association and the Los Angeles County Superior Court.
His practice is devoted to court proceedings involving conservatorships and trusts. These areas both involve the application of complex laws to challenging family situations. Over the years, I have developed a "problem solving" approach to these cases to avoid or minimize litigation and arrive at a cost-effective resolution.
He regularly represent banks and licensed professional fiduciaries as well as individuals. Also served on the Appointed Counsel Panel for the Los Angeles Superior Court. The Court has appointed him to act as attorney, guardian ad litem, referee and master in cases as large as $500 million.
Samuel D. Ingham III
Trust and Conservatorship Attorney
Greater Los Angeles Area
Current: Managing Attorney at Law Offices of Samuel D. Ingham III
Experience
Managing Attorney
Company Name: Law Offices of Samuel D. Ingham III
Dates Employed Jan 1990 – Present
Employment Duration 30 yrs 6 mos
Location:Los Angeles, California
General Counsel
Company Name: Davis Investment Company
Dates Employed: Dec 1975 – Dec 1999
Employment Duration 24 yrs 1 mo
Location: Signal Hill, California
Management of legal affairs for multi-state corporation with active operations in natural resources, commercial and residential rental properties, citrus and olive production and cattle ranching.
EXPERIENCE
Witter and Harpole
14 yrs 1 Mo
Of Counsel
Dates Employed: Jan 1980 – Dec 1989
Employment: Duration 10 yrs
Location: Los Angeles, California
Associate Attorney
Dates Employed: Dec 1975 – Dec 1979
Employment Duration: 4 yrs 1 mo
Location: Los Angeles, California
LICENSES AND CERTIFICATIONS
Certified Specialist – Estate Planning, Trust & Probate Law
State Bar of California Board of Legal Specialization
Issued date and, if applicable, expiration date of the certification or license Issued Jan 1991
Mediation Training
Los Angeles County Bar Association
VOLUNTEER EXPERIENCE
Volunteer Mediator (ADR Panel)
Company Name Los Angeles Superior Court
Dates volunteered Jan 1996 – Mar 2013
Volunteer duration17 yrs 3 mos
Volunteer Mediator (ADR Panel)
Company Name Los Angeles Superior Court
Dates volunteered Jan 1996 – Mar 2013
Volunteer duration 17 yrs 3 mos
Probate Volunteer Panel
Company Name:Los Angeles Superior Court
Dates volunteered Jan 1990 – Present
Volunteer duration 30 yrs 6 mos
SKILLS AND ENDORSEMENTS, RECOMMENDATIONS
Mina Sirkin, Trust and Conservatorship Attorney
George Brandon
Business Unit Director at Clark Hill PLC
Worked with Samuel 02/21/2017
ACCOMPLISHMENTS
Courses
Instructor: L.A. Superior PVP Training
Instructor: Los Angeles County Bar Aviva K. Bobb Advanced PVP Training Symposium
Honors & Awards
AV Preeminent Peer Rating (1985-2017)
Super Lawyers (2009-2017)
Organization
Los Angeles County Bar Association
Publication
California Conservatorships
Connected to
Kelly Sorensen
Executive Vice President First Financial Bancorp
Los Angeles, California
Los Angeles, California
Trusts and Estates Litigation Attorney
Orange County, California Area
NEWS STORIES
Jean Kasem Exposes Britney Spears' Attorney Samuel D. Ingham In Wrongful Death For The Killing of Casey Kasem
Casey Kasem's widow accuses attorney of 'conspiring to kill' him
Casey Kasem's children urge elder abuse prosecution against Kasem's widow
Casey Kasem's family claims he was murdered in '48 Hours' shocker
Spears appears in court to speak on legal status
Hearing on Britney Spears conservatorship is over, but results are unclear
Samuel D. Ingham III Reich Attorney that Killed Casey Kasem
What Is a Conservatorship?
Britney Spears hasn't been in control of her career or personal life for more than 8 years
"IT IS NOT A COINCIDENCE": WITH $75 MILLION ON THE LINE, THE REDSTONE FAMILY DECLARES SUMNER INCOMPETENT
Sumner Redstone Goes "Toxic": Britney Spears' Lawyer To Be Mogul's Guardian
VIDEOS
Britney Spears 'Resents' Her Dad, Doesn't Want to Work Due to Conservatorship

Britney Spears Seemingly Fights Back Against Her Conservatorship "I Don't Like To Be Tied Down"

The Drama Behind Britney Spears' Conservatorship

What is really happening to Britney Spears?

The Tragic Life Story Of Britney Spears

Britney Off The Rails documentary

Dateline Special Interview with Britney Spears | Part 01

The Heartbreaking Life of Britney Spears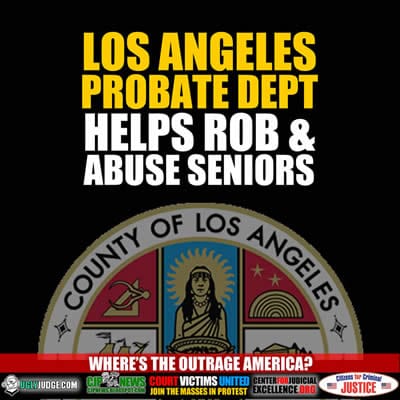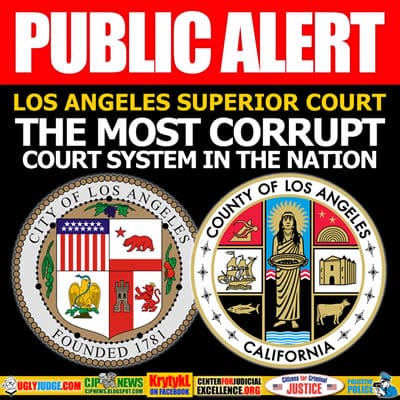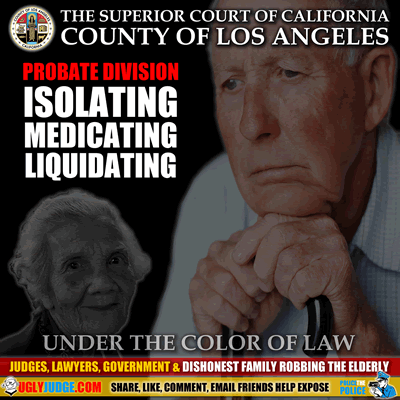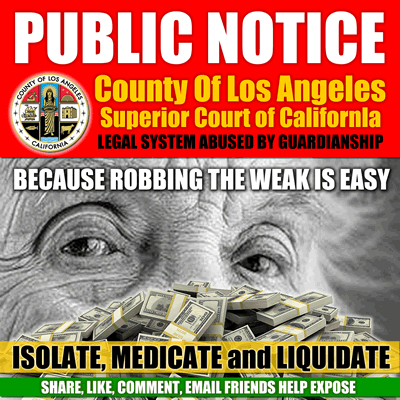 Other Lawyers in the Same City