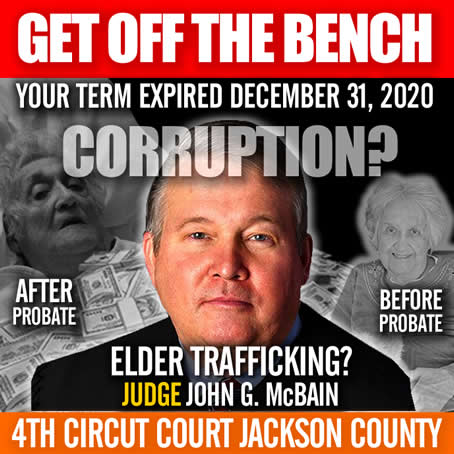 Phone: 517-788-4390
Circuit/Family/Probate Court
Physical Address
312 S Jackson Street
Jackson, MI 49201
VICTIMS:
Betty Hayes
John McBain is a judge for the 4th Circuit Court in Jackson County, Michigan. He was elected to the court in November 2002 and assumed office in January 2003. McBain was then re-elected in 2008 for a six-year term expiring on January 1, 2015. He served as the chief judge of the court from January 1, 2010, to December 31, 2011. McBain was re-elected unopposed on November 4, 2014, for another six-year term commencing on January 1, 2015, and expiring on December 31, 2020.
Elections
Michigan judicial elections, 2014
McBain ran for re-election to the 4th Circuit Court.
General: He was unopposed in the general election on November 4, 2014.
Education
McBain received his undergraduate degree from Michigan State University in 1982 and his J.D. degree from the Thomas M. Cooley Law School in 1987.
2002: Elected Judge, 4th Circuit Court
1996-2002: Prosecuting attorney, Jackson County
1994-1996: Attorney in private practice
1993-1994: Chief assistant prosecutor, Jackson County
1988-1993: Assistant state attorney, Florida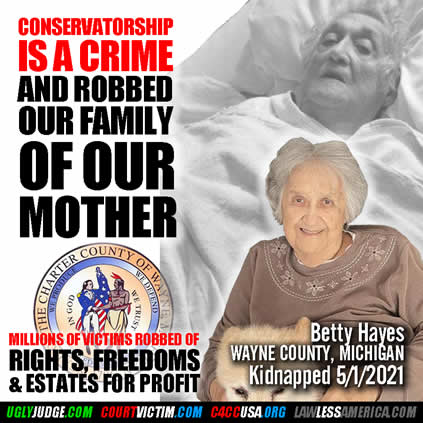 Find other victims of the same dishonorable judges, unethical, immoral lawyers and corrupt government that ignores your cries for help and justice all while helping the these criminals
FIND YOUR LOCAL SENATOR
FIND YOUR LOCAL REPRESENTATIVE
If you or someone you know has been abused or wronged by this Judge you can registers anonymously and post your info, documents below
[forum forum="161″]
---