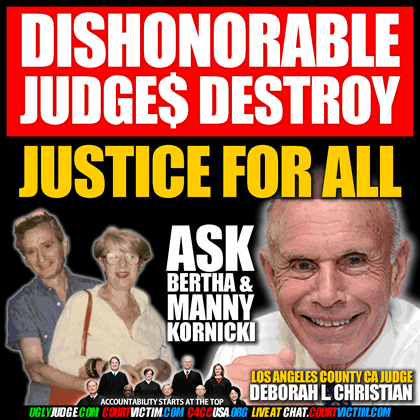 They Say Legal Guardians Ripped Them Off—and the State AG Let Them Down
SHORT VERSION
It happened to my family. My mom was placed into an unwarranted guardianship in Roslyn Heights, New York in 2005. All of this happened in secret. My father was alive and had a power of attorney for her. He was advised to file for guardianship by an attorney to recover money from a daughter who was arrested by the Nassau DA for embezzling money from him and my mother and me and charged with grand larceny. She used my social security number and theirs. It was the beginning of a long nightmare for me and my parents. After he died, I came to New York from California hoping to bring my mother back to California with me. I then filed for guardianship and was appointed personal needs guardian. I took care of my mother for 12 years as layers of court-appointed lawyers plundered my parents' savings. I literally left my home and business in California, otherwise my mother would not have been safe. My mother paid for their insurance and she had no access to her social security or retirement savings. My mother died on May 8, 2018 and the matter is still going on because they want more money. Too much is never enough. They have not turned over the deed to my parents' home to me. I have been paying the real estate taxes and maintenance on the house and I am not able to take a tax deduction.
The last guardian, Deborah Rosenthal, wanted to do a reverse mortgage on the house, even though there was a written stipulation that the house was mine. I was paying all of the bills when she was appointed. Arthur Diamond, the judge, via court-order, said the house was indeed mine, but he wasn't going to turn the deed over to me, though he oversaw the original signed stipulation. He sent an assistant deputy sheriff to my door several times to deliver papers that could have been delivered to my lawyer to obviously try to intimidate me. I refused to accept and told them I had a lawyer that they could send it too. There have been four court-appointed guardians, one guardian ad litem, three court evaluators and a variety of accountants and five judges. They were strangers to us who billed us continuously and all of it was approved by court-orders signed off by judges who are also lawyers. There has been legal malpractice and judicial misconduct.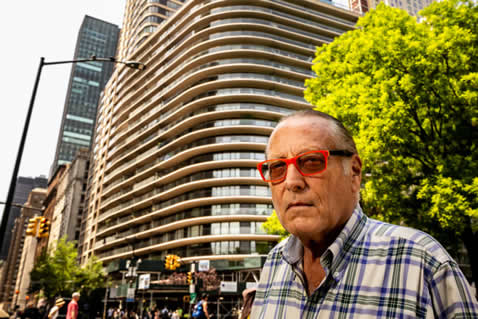 Victims:
Bertha Kornicki
Marian Kornicki
Abuser: Judge Arthur M. Diamond
---
LONG VERSION
Conservatorship of Beretha Kornicki
Kornickis
This is the story of Bertha Shulklapper and her husband Manny Kornicki, Jewish refugees from Poland who came to the United States via German displaced persons camps in December, 1950. They were in the retail bakery business for 50 years.
It is also the story of how the greed and self-entitlement of some children of an elderly couple can inadvertently lead to the court stepping in with the pretense of helping, but instead of protecting the person and their estate, the court appointed professional fiduciaries and attorneys exploit for their own gain the elders and those of the family who try to help them. See how they profit by depleting the estate needlessly, by not only drawing things out in court, but ignoring the facts and then going after the family trying to help, and making allies of the family who are also exploiting the victims. The human suffering is beyond words.
There was concern about Bertha's behavior for awhile and in 1997, both her internist and cardiologist diagnosed her with Alzheimer's disease. On November 28, 1998, she was admitted to the ER with an embolic stroke. The doctor in ER said that she was also "virtually blind."
A crooked daughter starts the problem-
On December 29, 1998 Terri Kornicki Kaminer, one of their daughters, became power of attorney for each of her parents obtaining control over all of their assets using Bertha's diagnosis as an opportunity to rip them off. Terri asked Manny to buy a house on Cape Cod for her, her husband and her friend, Juana Contreras. He refused.
A few weeks later, she told Manny that she bought a house on Cape Cod. At that time, there was a big withdrawal from Manny and Bertha's Smith Barney brokerage account. When confronted by her father about the purchase, she said that her husband paid for the house. She was lying and he said he knew it. She printed checks for her parents' primary checking account that said, "Terri Kornicki, POA." She never used her married name.
On April 12, 1999, a neurologist diagnosed Bertha with Alzheimer's Disease. In December, 1999 Bertha had another stroke and again on January 7, 2000. In November, 2003, Manny called his broker at Smith Barney and told him, "Do not allow Terri to withdraw money from our brokerage account." He then went to Florida hoping the warm weather would be good for Bertha.
While they were in Florida, Terri went to their house and shredded all the documents from his business. Terri had begged Bertha and Manny to come and work for them when their accountant retired in 1986 writing a pleading letter to them. Although, a CPA, she said she was insecure about doing the accounting and recommended her friend, Mark Mottel to be CPA, while she was the bookkeeper.
On January 26, 2004, Bertha was admitted to ICU at Memorial Pembroke Hospital where she remained until April, 2004.
Terri drove to Florida with her husband and children with a typed letter to a brokerage company for Manny to sign. She wanted to gift herself and her children. Manny refused to sign it. She also demanded that he disinherit his other daughter, Marian who lived in California and had just returned there after visiting her mother in the hospital.
When Manny and Bertha returned to New York in May, 2004, Manny learned from the broker that he had allowed Terri to take a $50,000 margin loan on Manny and Bertha's joint brokerage account. The broker reported to Manny that Terri called and told him that there was an emergency, and she needed to pay taxes on their property. After Manny spoke to him, the broker called Terri to repay the loan. She repaid a very small amount, and Manny had to sells securities in the account to pay off the loan.
From June, 2004 to August, 2004, Manny asked Terri to return his paperwork, documents and statements because he wanted to handle things himself.
But Manny was ignored by both his daughter Terri, and Mark Mottel as he tried to sort out what had been happening. During a visit from Terri he confronted her, and told the other daughter Marian that Terri had been stealing from him and had bought homes in New Jersey, New York, and Florida after she became his and Bertha's Power of Attorney. He told Terri to stop using his checking account. But it was too late. By January he discovered that Terri had stolen over $3,000,000 from him and Bertha via a joint checking account which he had not known of, and by transferring money from his joint brokerage accounts with Bertha into other, illegally created joint brokerage accounts with Bertha and with non-family members which he did not know about. She made wire transfers, used ATMS and wrote checks.
On September 17, 2004 Manny revoked Terri's power of attorney. A lawyer for Manny contacted Mark Mottel, who sent eight years of Manny and Bertha's tax returns and also included Terri's notes to him. Terri sent 50 pages of useless copies of mixed brokerage statements. Terri retained a lawyer.
Manny then found a cubic zirconia in his safe deposit box instead of the diamond ring that he bought for Bertha.
As if all of this were not enough, Manny found more evidence of embezzlement by his daughter, that Terri had put her name on a joint bank account that Manny had with just Bertha.
On January 20, 2005, Manny filed a complaint with the Nassau County District Attorney. They did a forensic accounting calling her "a professional criminal." On February 3, 2005 Manny and Marian filed an order to show cause to become co-guardians for Bertha. The lawyer that did the filing was John Newman in Nassau County.
The court takes advantage by claiming family conflict means a professional must be appointed- Remember, a person's constitutional rights are being removed because of their child's bad behavior, not their own, under the excuse of "protection." Interference by the court becomes further financial exploitation.
A notice arrived from the court naming Debra Isler as court-appointed lawyer for Bertha, and an attorney named Peter Levy as Court Appointed Evaluator. On March 8, 2005, Isler and Levy arrived at Manny and Bertha's house for a meeting with Manny and Marian. Marian came in from California specifically for this meeting. John Newman did not attend.
Beretha KornickiManny and Marian thought that Ms. Isler and Mr. Levy would observe how well-cared for Bertha was by her husband and the full-time aide he employed, but Ms. Isler went on a wild, irrational attack of both Manny and Marian, like a "bull in a china shop" She sent Marian out of the house so she could question Manny alone. She asked to see Manny's medication. She asked Manny if he had given money to Marian. She then went into Manny and Bertha's bedroom where Bertha was in her hospital bed. She called Marian in and Isler read a legalese document to Bertha who was incapacitated. She told Manny and Marian that she was going to be talking to Terri.
On March 14, 2005 Marian and Manny showed up at the Nassau county supreme court for what they thought was going to be a hearing. Debra Isler, Peter Levy, John Newman, went into to Judge Stack's chambers with Harlan Lazarus, a lawyer representing Terri.
When they came out, Manny and Marian were told by John Newman that there was no hearing and that the judge told Ms. Isler to do an investigation until the next "hearing." Isler told Manny that he shouldn't expect to get Bertha's ring back. It was part of estate planning.
On April 15, 2005, Ms. Isler and Lyn Vaughn, a court-appointed social worker, came to talk to Manny at his house. Ms. Vaughn offered to get Manny and Bertha's medication from the pharmacy on a regular basis. Manny told her he does it himself, and doesn't need assistance. Debra Isler told Manny to get hand railing for the bathroom which was then contraindicated by Bertha's doctor, "you don't get hand railing for an incapacitated person!" They don't know how to let go!
On May 13, 2005 Manny came home from grocery shopping and was surprised to find Debra Isler, Lyn Vaughn and a translator sitting at his dining room table. He had no idea that they were there. He did not give them permission to be there! Debra Isler told the guard that she was Bertha's lawyer and barged her way into the complex, and then barged her way into the house with the aide. They came to the house because they thought Manny would not be there. He sent a letter to the judge who never responded to him.
Mr. Newman told Manny and Marian they were not going to be appointed as co-guardians for Bertha because Debra Isler and Peter Levy were not going to recommend them as fiduciaries to the judge. They were informed that there was not going to be a hearing to discuss it. There was no concrete reason given for this violation of law. Family are supposed to be the priority choice.
Manny and Marian asked if they could withdraw their petition. They were told that they could not because when the court in New York State becomes aware that there is an incapacitated person they're going to appoint a guardian! They decided to ask Rudy Shur the first cousin of Bertha if he would consider being the guardian.
On May 23, 2005 Rudy met with Debra Isler and Peter Levy at the courthouse. On June 29, 2005 Marian, Rudy Shur, and some friends and neighbors of Bertha and Manny went to court. Manny was not there. He was at North Shore hospital recovering from a heart attack.
Debra Isler, Peter Levy, John Newman and Harlan Lazarus went into the judges' chambers. Terri was not present that day, and Marian waited in a little conference room with her parents' friends. Manny and Marian's attorney, Mr. Newman, came in and said Rudy Shur was appointed co-guardian with a lawyer for Bertha. The same lawyer was appointed Personal Needs Guardian because the judge said if Marian did not agree to be co-guardian for personal needs with her sister Terri, that is what she would do.
Ellyn Kravitz was the lawyer appointed as Guardian. Mr. Newman told Manny and Marian that she was a "best friend and like a sister" to him. She was a club member. Another lawyer, Lisa Blaustein was appointed as Court Evaluator.
BUSTED!
On January 18, 2006 Terri was arrested and charged with grand larceny.
Sadly, in early May, 2006 Manny died of a heart attack. The funeral was on May 10, 2006 and on May 11, 2006, Ellyn Kravitz sent in another court-appointed social worker to do a report during the mourning process.
On September 11, 2006 the Nassau County ADA Connie Gentile sent a letter to Terri's lawyer, "the proof against Terri Kornicki, which remains even after her father's passing and the advanced incapacity of her mother clearly makes out a class C felony, grand larceny, second degree…"
On November 7, 2006 Marian retained an attorney to file an order to show cause to become her mother's guardian. Ellyn Kravitz agreed to resign. Following many grueling months of cruel antics by Leon Segen, Terri's lawyer, on September 25, 2006 Marian was finally appointed as Personal Needs Guardian, and Ellyn Kravitz and Rudy Shur, were co-guardians for property. Judge Stack did nothing to rein him in! Marian lived with and took care of her mother for twelve years, relocating back from her home in Tiburon, California where she lived and worked as a psychotherapist.
Terri was sentenced on June 22, 2007 and she took a guilty plea to a Class A misdemeanor and placed on probation for three years and her CPA license was suspended. Restitution was expected, according to Assistant District Attorney, Terri's attorney, hired another attorney, named Albert Brackley, to have a meeting with Judge Donnino. Strangely, Marian and Bertha were not given that Restitution in the guardianship matter.
After Terri had thrown a pillow in Bertha's face and was causing other troubles in the home Marian had to call the police. A friend of Manny came and explained to the police about Terri's recent arrest and now harassment of Marian and Bertha. On October 11, 2007, Judge Stack suspended Terri's visitation to Bertha.
But then Judge Stack retired. Judge Asarch was appointed. Ellyn Kravitz hired a lawyer, Dave Smith, another member of the club of guardianship lawyers. Rudy Shur, the co-guardian was concerned about the expense, but Kravitz said "that it is nothing coming out of your pocket; it's going to be coming out of the guardianship account." She and Rudy Shur filed a "right of election" against Manny's Will, even thought Manny had provided for a lifetime trust for Bertha because of her incapacity.
More draining of the estate for nonsensical reasons- Enter Sandra Busell, exploiter extraordinaire. So, who is Ms. Busell supposed to be helping?
Endless conferences with Judge Asarch ensued, which generated thousands of billable hours at thousands of dollars of combined legal fees for each conference.
On June 24, 2009, Judge Asarch appointed Sandra Busell as the successor guardian and co-guardian with Rudy Shur, and Marian continued as Personal Needs Guardian.
Berta and Manny HouseOn August 9, 2009 Sandra Busell came to the house to meet with Marian and demanded a copy of the Right of Election. She also asked Marian to write a summary of what happened and to send it to her. She shared all of this with Terri's lawyer. On Friday night, August 14, 2009, Sandra Busell called Marian to tell her that she arranged a visit for Terri and her children. Marian explained to her that all visits were suspended by Judge Stack because "Terri's behavior put Bertha at risk."
On September 25, 2009, Sandra Busell unilaterally arranged for a hearing following a conference in judge's chambers and the judge ordered visitation for Terri with Sandra Busell supervising. He also agreed to a social worker supervising in the future. Terri's lawyer accused Marian of preventing Terri and her family from visiting Bertha and wanted to place Bertha in a nursing home where they would be able to visit her frequently.
On October 25 and December 29, 2009, Sandra Busell supervised two 20-minute visits with Terri. On September 28, 2010, Amy Miller of Visitations Alternatives supervised a visit because there was finally a court-order for a social worker. She told Terri that she was required to take a mental status exam and history which would include the medication she was taking for future visits. During that visit Terri whispered in Bertha's ear that Marian has stolen her money.
Terri continued causing problems during visitation, including arguing with and bossing around Bertha's professional aide, and calling Leon Segen, her lawyer. It was clear Terri was not interested in seeing her mother, and was just creating more suffering. Terri did not ask to visit her mother again.
Terri was deposed on July 7, 2010 and again on September 2, 2010. Her lawyer, tried to have it canceled, saying "she shit in her pants on the way here." There was another deposition scheduled. The lawyers showed up but Terri did not. The lawyers billed for this!
The court ordered a forensic accounting. The CPA was selected by Sandra Busell and Rudy Shur. There was already a forensic accounting in probate court, and another by the Nassau County District Attorney's office. On September 15, 2010, Marian gave all of the completed work to that CPA and instructed her own forensic accountant to hand over her spreadsheets to him. Chris Ronan, Marian's lawyer, allowed Terri and her lawyer to spend a day in his office reviewing everything. He reported that they took pages out of the work he shared. Marian had asked him not to share the work with them, but he did anyway. He cared about one thing – billing Marian. He also arranged to have his friend, a lawyer appointed as guardian ad litem in probate court. She was the one who approved all of his bills.
How did THAT come to be? See the letter from Busell, below
On October 19, 2010, Sandra Busell sent out a settlement stating that Terri was a partner in Bertha and Manny's business and all the accounts that Terri had opened was because of that partnership and Terri had done nothing wrong and nothing without their permission. Bertha and Manny's house was also to go to Terri.
Sandra Busell called the forensic accountant, and told him that the settlement was pending. So he sent his final bill to Rudy Shur, who called Sandra Busell and told her she wasn't the judge. The forensic accounting was reestablished, but no one supervised the CPA. Neither Sandra Busell or Rudy Shur ever followed up with him.
Ms. Busell transferred Bertha's brokerage account to another firm where she knew the broker, and she went to his office regularly to discuss the account. Several years before, Rudy Shur had transferred the account too to a different branch of the brokerage firm where he knew the broker. Busell withdrew $100,000 from Bertha's guardianship checking account and deposited it into another bank with $15,000 in a checking account and the rest in a CD. She then took a very large distribution from Bertha's retirement account and deposited it into the guardianship checking account.
Marian received a letter from Social Security addressed to Bertha notifying her that her monthly Social Security would be reduced now because of the large distribution that Busell made to the guardianship account.
Marian filed a complaint with Social Security and was called by an investigator who told her that since there was a guardian, there was nothing he could do. Ms. Busell told Marian, "things aren't going to be loose like they were they were with Ellyn Kravitz," even though Marian was submitting all of her household expenses with copies of checks, statements of bills and credit card statements. She didn't want Bertha's money to be used to pay for Marian's food even though Marian was living in the house and taking care of her mother.
Busell's financial management was cruel, picayune and unreasonable. She demanded every grocery and drug store receipt, and if there wasn't a receipt, she subtracted that amount from what was reimbursed to Marian. She even refused to pay the accountant that Manny had hired after he exposed Terri's embezzlement.
Marian fired her attorney Chris Ronan because he said if Sandra Busell was refusing to go after Terri, there was nothing he could do. Marian was also dissatisfied about him not going to the District Attorney.
Court Evaluator, Lisa Blaustein asked Marian to meet her at Rudy Shur's office. The Evaluator had just come from Sandra Busell's office and Sandra Busell said she visited Bertha four times a year. When Marian saw the report, she said that she would not sign off on it as Personal Needs Guardian because Sandra Busell had lied. The Court Evaluator then said, "that is her testimony."
Bertha was hospitalized, and on December 26, 2014, when Marian returned from visiting her at the hospital, she found a letter from Sandra Busell to a Judge Phelan that she was copied on. Judge Asarch had died. Sandra Busell was asking the new judge for a conference to remove Marian as Personal Needs Guardian for her mother, claiming that Marian was preventing her from visiting Bertha. Oddly, Marian's new attorney was not copied on the letter, and it turned out to be intentional.
And soon thereafter, Judge Phelan died on February 19, 2015. On April 29, 2015, Sandra Busell filed a motion to have Marian removed as her mother's personal needs guardian and again sent it to just Marian, but not her lawyer. When he called Sandra Busell, her assistant lawyer said that they didn't want to bother him. He, then, responded with his motion and then she responded to his motion. She billed Bertha and he billed Marian, so both Marian and Bertha were being even more financially drained by attorney shenanigans.
The new judge Arthur Diamond, had a conference in chambers with Rudy Shur's lawyer, Bob McDermott, Sandra Busell, Ms. Busell's companion lawyer, who she always traveled with billed for, and Marian's lawyer Joe Gaffney. The judge told them they all had to get along or he'd just put in his own people. He acted as if he did not care that Sandra Busell was lying, or did he care about the facts of the case.
There was an effort made to resurrect a turnaround proceeding, but it was a pyrrhic victory because of all the time, suffering and the money withdrawn by guardians, lawyers of guardians, and accountants for a non-existent problem and ignoring the facts.
First Judge Diamond scheduled April 18, 2016 as a trial date. Then he said he wanted mediation, and so the parties showed up for that, with two mediators at their office. Since 2012, Terri had been representing herself pro se (self-representation) because she said she was a poor person, but actually Leon Segen continued advising her until his death on December 14, 2014. Then she hired a new lawyer. Sandra Busell also asked to hire a lawyer.
Then Ms. Busell resigned, stating in writing that she has been made very sick because of this case, and would be out of the country. There was no trial.
Robert McDermott and Rudy Shur decided to settle with Terri even though Marian did not want to. They gave Terri hundreds of thousands of dollars beyond what she had already stolen. Marian was told by her lawyer that there was nothing she could do about that because she was only a daughter, even though she had been taking care of her mother.
Rudy Shur resigned, and a new guardian named Deborah Rosenthal was appointed. Judge Diamond also replaced the Evaluator, Lisa Blaustein with Jim McGahan, ordering her to step down for doing just one report, but she was still paid for everything she billed for. The new guardian hired yet another lawyer and immediately wrote herself a check for $25,000 for reviewing some paperwork. She billed $400 per hour and Judge Diamond approved it.
Bertha had no access to her Social Security and her retirement money. From February 1, 2016 until Bertha's death on May 8, 2018, Marian had paid all of her bills, which included taxes for the house.
Deborah Rosenthal and Jim McGahan wanted to come to the house to do an inventory. Marian refused stating that the house had furniture from 1980 and the visit would cost more than the value of these things. Deborah Rosenthal also said she would not reimburse Marian for the home health aides. Marian's lawyer said, "this is how the system works." Marian fired him. The matter is now with a public administrator and the public administrator's lawyer. (Public Administrators are just other fiduciaries appointed by the court) They want Marian to turn over 1/3 of her father's estate to them, which Marian refuses to do.
The public administrator's lawyer has sent a letter to Marian threatening that if she didn't turn over the money, he was going to the probate judge and ask that Marian pay interest on what was due them. Marian was also told that Deborah Rosenthal did not have to tell Marian what she did with the money that was in the guardianship account.
Today, Marian is exploring options for filing a lawsuit against New York State for allowing such an unregulated system to exist and cause harm to vulnerable people at the most vulnerable time in their life, and to their families.
---
Errol Rappaport near the building where his parents lived for 46 years. In 2014, after a guardianship court case, Rappaport's mother–who suffers from Alzheimer's disease–was moved to Queens.
It is a New Yorker's nightmare: losing all that a family has worked for, even down to the place they call home. But what if it was all taken in the name of protection?
Ann Masotti, a born-and-raised Bronxite, says that she and her 31 year-old daughter have been "exiled" to Texas in the wake of a protracted legal battle over the estate of her late ex-husband, Vito. Ann and Vito adopted Andrea, nicknamed Andi, from Hungary when she was six years old. Andi is autistic, and during the year after Vito's death in 2006 she experienced mental health troubles and became suicidal. She was hospitalized multiple times and could not seem to stabilize.
Ann found a residential facility about 50 miles north of the city that she believed could help, and sought to place Andi there. However, this placement would have cost more than Ann says she could reasonably afford. Ann asked the Westchester County Surrogate's Court to allow her to withdraw funds from Vito's estate to pay for Andi's treatment. Vito had always intended for his estate to go to his daughter, says Ann, and after he was diagnosed with cancer he set up a will and trust with his long-time tax attorney specifying that intent.
There was one major problem. In 2005, Joseph Pisani, a former state senator and lawyer who had previously been disbarred on federal charges of fraud, embezzlement, and tax evasion, had cozied up to Vito in his last months. Pisani and Vito had changed the will and named Pisani as Executor and Trustee of the estate, including a rental property that reportedly generated revenue income substantial enough to sustain Andi for the rest of her life. Pisani refused to release any of the funds. Instead, he drained them, dissipating accounts and paying himself and other attorneys he hired with the money from Andrea's estate.
Pisani claimed in court records that he was looking after Andrea's well-being and had her best interests in mind. As a fiduciary Pisani was supposed to file an accounting of the estate with the court when requested and upon closing, but the one accounting Pisani did file in 10 years was rejected by the court and never corrected.
Ann tried every legal remedy she could think of, including applying for legal guardianship of her adult daughter under Article 81 of the Mental Hygiene Law, but nothing succeeded in removing Pisani's hold over the accounts. Even after Ann successfully had Pisani removed as Trustee, the court kept him on as Executor. Meanwhile, as Andi bounced from facility to facility, Ann paid for her daughter's care out of her own pocket. After Andi's last stint at a facility in Houston, they settled in Texas, unable to afford to return to New York.
"Nobody could make up this stuff," says Masotti. "It's worse than any crime novel that you could pick up. And it's true."
Hopes for action dashed
Ann Masotti took her complaints to the New York State Attorney General's office twice. The first time, in 2008, the office was headed by Andrew Cuomo. In a phone call, Ann says, his office responded that they had deemed her detailed, documented complaint to be without merit. The second time, in 2014, Masotti addressed her complaint to Eric Schneiderman. The response on his behalf came from the office's Public Integrity Bureau: By their determination the complaint did not warrant action. The office did not provide a reason.
Now, more alleged victims of guardianship abuse and trust fraud have come forward to say that Schneiderman's office refused to investigate their complaints, even after reaching out to them directly in an apparent show of good faith. Lately, Albany has been talking about fixing the state's adult guardianship system, which even a longstanding judge says is "broken," but victims have yet to experience relief or see justice. As a new Attorney General takes the helm, will justice be served?
"The Attorney General's Office is the chief law enforcement officer for the state. It's their responsibility to accept and process complaints for serious infractions," says Dr. Sam Sugar, founder of Americans Against Abusive Probate Guardianship. "When they establish a policy of ignoring complaints that are well-documented, they are breaking their own laws and their oath to uphold the constitution of the United States and the constitutions of their individual states, all of whom make it clear that discrimination against anyone for any reason is illegal."
The Attorney General's Office and Governor Cuomo's office did not respond to requests for comment.
Guardianship is a legal system designed to protect people who are incapable of managing their own personal, medical, and/or financial affairs due to mental or physical disability. Under Article 81 of New York's Mental Hygiene Law, a person concerned with the welfare of an individual can commence a proceeding in court. From there, a judge makes a determination that the individual is incapacitated and appoints a guardian for the person. The guardian then has the legal authority to make decisions regarding the person's property and/or care, depending upon whether they are guardians of personal needs, property management, or both. Article 81 directs guardians to consider the needs and wishes of the individual and choose the "least restrictive" interventions. The guardian can be discharged if the court is satisfied that the guardianship is no longer necessary, if the person becomes capable of managing their own affairs again, or if the person dies.
According to Michele Gartner, Esq., Special Counsel for Surrogate & Fiduciary Matters in the Office of Court Administration, there are more than 17,000 active open Article 81 guardianship cases in the state of New York. Richard Black, director of the Center for Estate Administration Reform, estimates that there are closer to 60,000 to 80,000 adults currently in guardianship in the state. Black's estimate includes adult guardianship cases that would not fall under Article 81, such as Article 17-A guardianships in Surrogate's Court. Black estimates that 5 to 10 percent of adult guardianships are fraudulent to some extent, costing victims and their families approximately $10 billion nationwide each year.
Although abuse cases vary, the pattern typically includes a declaration of incompetence by a judge, the appointment of a guardian — in New York, when not a family member, the guardian is generally an attorney from an approved list — and the isolation of the individual, either in their own home or in a nursing home or other facility. At that point, a person is nearly powerless against any personal care and/or financial decisions the guardian chooses to take. A guardian can enrich his/herself by billing fees for his/her time to the person's estate, and in the absence of sufficient supervision of a guardian's activities — for example, if he/she chooses not to submit proper accounting of the estate to the court, or if a court evaluator does not carefully review the accounting reports — there is potential for mishandling of assets.
Alleged: that $3M was taken
One such case is the nearly 13-year ordeal of Bertha Kornicki. In 2004, Bertha and her husband Manny reportedly discovered that their daughter Terri had been taking money from their accounts without their knowledge. In total, Terri was alleged to have stolen approximately $3 million from her parents over seven years. In order to protect Bertha, who had Alzheimer's, from future exploitation, Manny and his other daughter Marian sought guardianship over Bertha under Article 81. Instead, the judge appointed as guardian attorney Ellyn Kravitz, who was unknown to the family, and agreed to appoint Bertha's cousin Rudy Shur as co-guardian.
Marian alleges that Kravitz never marshaled the family's assets, which allowed Terri to take more, and did not visit Bertha or attend to her personal needs. Kravitz also failed to file a final accounting when she stepped down as co-guardian.
Eventually Kravitz was replaced by another lawyer, and then another. The court received bills for the guardians' time at rates as high as $400 and $600 per hour for tasks as menial as responding to emails and reviewing receipts. These fees were paid from Bertha's estate. Over more than 12 years and a succession of numerous guardians, lawyers, and accountants, the estate of Bertha and Manny Kornicki trickled out. Some of the funds went to Terri, who by then had been arrested on felony theft charges and entered into a plea bargain (the grand larceny charges were dismissed, citing Manny's death and the lack of a legally sufficient case by the DA, and she pleaded guilty to offering a false instrument for filing, a misdemeanor.)
Now, there is almost nothing left. Meanwhile, Marian charges that the guardians did nothing to help with her mother's day-to-day care, so Marian took it over after her father's death. "I came to the judiciary system for help because I was a victim of elder abuse and I feel that I am being treated in an abusive way by the very system I am seeking help from," wrote Manny to the judge in 2005.
A representative for Kravitz provided the following statement: "As an elder law attorney in practice for 25 years, I've always held myself and my work to the highest legal and ethical standards. Any suggestion to the contrary is incorrect and misinformed."
Marian wrote to and called the Attorney General's office multiple times in recent years and was disappointed when the office's only response was to forward her complaint to the Office of Court Administration, where it languished.
In recent months, conversations with Assistant Attorney General Sean Courtney and Legal Intern Micheleen C. Karnacewicz in the Public Integrity Bureau raised her hopes for action. However, other victims recently told Black, who also spoke with Courtney and Karnacewicz about nine additional cases in the state, that the office was refusing to help them after an initial conversation, so Kornicki and Black are not optimistic that the office will pursue their complaints.
Their remaining hope lies with the AG's Charities Bureau, which Black says reached out to him May 24th requesting more information.
Bertha passed away on May 8th, the same day Attorney General Schneiderman resigned. Now, Marian hopes that the family's guardianship ordeal will end, but first she has to wait and see if the deed to her parents' house will be released to her. The current guardian, Deborah Rosenthal, was supposed to turn it over to Marian two years ago as part of a settlement between the sisters. Rosenthal instead proposed that a reverse mortgage be taken out on the house to increase the money in the guardianship account. Marian, who has been very active throughout nearly 13 years of guardianship proceedings, now hesitates to take any more action to obtain the deed because she fears that the legal process will drain what's left of the estate. Says Marian, "As soon as you do something, everyone starts billing you."
Rosenthal refused to comment on the allegations, but said, "Despite the court requesting that she do so, a law requesting that she do so, [Marian Kornicki] refused to provide the court and her sister information regarding her mother's burial arrangements. It's required by law. If you're going to go and start criticizing people I think that's an obvious criticism."
A national issue
Guardianship and trust abuse are well-documented locally and nationally. In October 2017, The New Yorker covered guardianship abuse in Nevada, telling the story of an older couple removed from their home through guardianship proceedings. In New York state, a 2016 study estimated statewide losses due to financial exploitation of the elderly at a whopping $1.5 billion; of those cases, 15 percent involved power of attorney abuse, 6 percent involved fraud, and 4 percent involved denial of access to assets. Within the city, thefts from guardianships have been reported for more than a decade.
Errol Rappaport of Manhattan says that his mother, Frances, age 100, has been moved from her long-time home at 200 Central Park South to a place in Queens and the apartment sold after a dispute between Rappaport and his two brothers. Rappaport has reportedly been prevented from seeing his mother except with 48 hours' advance notice, for a visit of up to two hours. Each visit is requested by email, for which the guardian, Madeleine Egelfeld, bills for 15 to 20 minutes at a rate of $450 per hour.
Egelfeld was paid at least $12,000 to $20,000 per year beginning in 2013, and hired Ellyn Kravitz as her own counsel in the matter for a sum of $123,139 as of January 2018. Egelfeld also billed for hours spent communicating with Kravitz, so that both were paid for the same time spent, a common practice known as double-billing. Through this process and a separate matter in Surrogate's Court, Rappaport has been removed from the home where he was staying with his mother and has been unable to access his portion of the estate, which he says was to be split equally among the brothers, and is now homeless and couch-surfing at age 74.
Rappaport's brothers declined to comment. Egelfeld did not respond to a request for comment.
On January 8, the New York State Senate held a round table on guardianship. Present at the round table were judges — including Kornicki's judge, Hon. Arthur M. Diamond — and lawyers, practitioners, and senators. Attendees lamented a lack of data surrounding guardianship in New York as well as a lack of funding to pay guardians and court evaluators in guardianship cases. No victims of guardianship abuse were invited to speak.
Meanwhile, Ann Masotti is her daughter's legal guardian under Article 81, yet she was unable to protect Andrea from an unscrupulous executor. It seems that this system, although designed to protect some of the most vulnerable, can fail when used by a family member in good faith but enable abuse by those who use it for personal gain.
A few years ago, Masotti and an accountant pored over financial documents submitted by Pisani to the court and found what she believes is a smoking gun: Pisani had deposited funds intended for Andrea's escrow account into his own private bank account. Masotti went to her District Attorney, Janet DiFiore, who is now Chief Judge of New York. By the time that office got back to her, the statute of limitations on her case against Pisani had run out. Pisani died in 2016.
"There was far more care taken to protect Joseph Pisani, the felon, than to protect Andrea Masotti, the disabled young woman," says Ann Masotti. Because the system is so entrenched and no one at the county or state level would take up her complaints, Masotti declares, "There was going to be no day of reckoning for Joe Pisani."
REPLIES:
Errol Rappaport said:
Dear Alisa, On behalf of all of us that are being abused by this system, and the many others that will be abused in the future, thank you for bringing this into the light. This must be stopped – I have been informed by a new guardian that my mother is running out of money, It is unconscionable, disgusting and fraudulent that this could happen. My father, David Rappaport, who was a multimillionaire, always provided for his wife of 71 years, his children and his grandchildren. So far the attorney's and guardian have billed more than $700,000.00 dollars, that should have been used for my mother's well being. My mother was a very famous designer – Francesca for Damon, My mother worked hard to build the family fortune.
Please help and pass this on to anybody you know in Law enforcement, Elder Abuse, Print and electronic Media, including investigating reporters and other caring and concerned friends. We must stop this from keep happening.
Suzanne McCormick said:
In June of 2014 the "Westchester Adult Protective Services" (WAPS) appeared at my door saying that I "needed" help! For a period of over two (2) months they did everything they could to snare me into the purported "Guardianship Matrix." We had a friend in Rye, NY – Ella Place who the system did their best envelope with a Guardianship! A group of her friends fought and after extensive court proceedings she was not burdened with a personal Guardianship – only a financial one! She had been engaged in successful litigation (felons are prohibited from acting in any Fiduciary capacity) in the Surrogate Court against Bankers Trust Company/Deutsche Bank! I know Ella believed that the purpose of the Guardianship was to control the litigation and I believe that was the reason for the attempted Guardianship of myself! The inhabitants of these courts along with their fellow travelers seem to windup with the spoils! I know of one court attorney in Surrogate's Court who acquired a home in Scarsdale from an Estate under the Court's wings! I have done Freedom of Information demands (FOIL) of WAPS and they flatly refuse to provide salient information! The attorneys and their friends have a very lucrative racket going and think that they have all the rat holes covered! Time shall tell if "Justice' will show her face! In the meantime I don't want another Widow to endure what I have been subjected to and I demand full accountability of all the minions involved as do ALL VICTIMS!
StopProbateFraud said:
After years of trying to get "the system" to fix itself, it's become clear that the system is in the business of perpetuating itself.
There are trillions of dollars in play.
If we want change it will be up to "We The People" to make the change.
ann dorian masotti said:
This is an Industry…a corrupt, collusive industry involving corrupt judges, attorneys, guardians, court clerks, on and on! Make no mistake, the stealing is very real and can happen to any family….this is exactly why this article is so important. For years major media has ignored the problem…..I personally have read articles dating back decades….the Carvel Fortune comes to mind immediately….some of the same judges were involved with that case as was Masotti, McCormack estate, Astor….on and on! The avenue of play is DELAY….if a Judge delays and roadblocks justice long enough, family members will either die off or give up from the enormous personal, financial toll it can take on a family. In collusion is every single State Office preaching ethics, yet refusing to investigate….the US Attorney's office included. I personally wrote to Preet Bharara's office four time in 8 years without so much as a reply. Is this truly how any citizen with a viable case against a Felon is to be treated in this State…in this Country? Believe me, this can happen to anyone at all, especially to the Disabled and elderly, our most vulnerable populations!
Cindy Marinangel said:
Thank you for writing this article and giving a voice to Mr. Rappaport and these others that are seeing their fortunes depleted and their loved ones exploited by fraudulent guardians, lawyers and judges. There must be accountability- would love to see a follow up article to find a forensic accounting company to trace the money for these families. Perhaps someone can donate their time? In the end it is the elderly loved ones that suffer needlessly.
Gina Feinstein said:
It is absolutely shameful what these people are doing to families by literally stealing their money and lining their own pockets and I'm sure that there are family members buying off these people at the expense of another family member, as in Errol Rappaport 's case. His brothers and another family member has seen to it that he gets nothing. I hope that there is a lawyer and a forensic accountant willing to help him if not pro bono than on a contingency. This is something that has to be brought in the light and even the judges are suspect. If anyone knows of someone to help or if they there is someone out there that has any sort of moral indignation please contact Errol Rappaport. A 100 year old woman should not be hung out to dry by 2 of her 3 sons in the name of $ the root of all evil.
Rudy Shur said:
The silence on the part of the state and federal governments in regard to the common abuses carried out daily throughout the country by adult guardianships is frightening. Those people appointed to protect their wards have instead have found easy ways of enriching themselves and their associates at the expense of their wards. And while their actions may be criminal, they are able to operate with the approval of the judges in charge.
As a co-guardian of my own cousin, I was naivete enough to think that the court-appointed co-guardian I served with would provide her help. Instead, I saw how this co-guardian and the ones that followed were able to manipulate the system to take tens of thousands of dollars from her financial accounts–all under the watchful eyes of the various judges in charge. And as time went on, I discovered I could do nothing to stop it.
I am the co-guardian mentioned in the Kornicki story above, and I have made a pledge to make this adult guardianship abuse visible to the public. As the co-guardian I could do nothing, but in my profession as a book publisher, I could find someone to expose what is going on and what families can do to (try and) stop it. Two years ago I met Dr. Sam Sugar, president of the American Against Probate Guardianship (AAAPG), and two months ago we brought out his book, GUARDIANSHIPS AND THE ELDERLY: THE PERFECT CRIME.
Unless we make a commitment to bring this criminal behavior to light, I am afraid it will continue to abuse more and more seniors. This will not be easy, however with more of us working together, perhaps we can make a change
Marie Walsh said:
Yup, ain't it great? Please everyone write to Judge Debra Kaplan who is spearheading elder abuse in this regard by convening a special Elder Domestic Violence Committee. Let us also be mindful Of not only court appointed guardians exploiting the vulnerable individual's estate, but of the more common unaddressed scenario of financial exploitation by family members. This is inheritance abuse at its core, for greed at not only the safety of the frail elderly, but of trusting family members who discover that villainous family members with a Power of Attorney document just helped themselves to just about all the assets. And then you can settle the estate informally for some of the scraps, unless you want to litigate with your own funds! No winners except the attorneys, who like the system just the way it is.
Marian Kornicki said:
STATE SPONSORED ELDER ABUSE
We need to start calling this what it is, IT IS STATE SPONSORED ELDER ABUSE WHICH IS CAMOUFLAGED BY NETWORKS OF GUARDIANSHIP STAKEHOLDERS WHO ARE COMPRISED OF THE LEGAL COMMUNITY DEDICATED TO MAKING SURE THAT THIS FOR PROFIT SO-FAR LEGAL SCAM NEVER ENDS.
Marian Kornicki said:
More news from Alameda County, California:
"So many elders have lost their homes and businesses. We see estates taken with impunity." reports Maxine Ussery, a co-founder of the Probate Court Movement. Linda Kincaid, another member of the group, reports that this is not just happening in Alameda County. She handles elder abuse cases all over the State of California, and it is everywhere. The Probate Courts look at elders as cash cows. O'Malley was concerned about the "Civil Death" of Elinor Frerichs, a caucasian elder who was placed under guardianship to "save" her $6 million dollar estate after she married n African American man.
The court had her marriage annulled, and Ms. Frerichs now lives in total isolation, not allowed to see friends or have access to the outside world. Court Conservator Scott Phipps placed Ms. Frerichs in a facility for dementia, even though she scored 98 percent on an acuity test in 2012 and she has not been evaluated since.
She is not allowed to attend court hearings and now her multi-million dollar estate is worth a few hundred thousand.
There are 83 members of the Probate Reform Movement represented by people who have been victimized by the Probate Court. District Attorney O'Malley has pledged to "follow the money" leaving victims encouraged that she will uncover the criminal enterprise.
As Ms. Ussery said, "Something has to be wrong when everybody is losing their estates, I mean everybody."
New York State citizens are being victimized in Probate Court and Supreme Court where guardianships are created and maintained.
Marian Kornicki said:
In March, 2018, a group of advocates leading the efforts to reform the Probate Court system met with District Attorney Nancy O'Malley of Alameda County, California. They presented a few compelling cases involving seniors who became involved in the Probate Court. The advocates laid out circumstances under which the senior had their financial resources deeply impacted, and in one case, nearly depleted through the processes of Probate Court. As a result, O'Malley agreed to investigate the allegations of Elder Financial Abuse in sixteen cases where complaints had been filed.
Since that time, DA O'Malley has assembled an investigative team and allocated resources to fully and thoroughly investigate each claim to determine if elder financial abuse has occurred and can be proved beyond a reasonable doubt. The team consists of attorneys who specialize in Elder and Dependent Adult Protection and in Real Estate Fraud, since all of the allegations of abuse involve seniors with property and assets.
DA O'Malley has also assigned Forensic Accountants from her office. She has also reached out to Tom Coleman, a Disabilities Rights Attorney located in Southern California.
No office in New York State has acted on any such complaints here.
Marie Walsh said:
Yup, ain't it great? Please everyone write to Judge Debra Kaplan who is spearheading elder abuse in this regard by convening a special Elder Domestic Violence Committee. Let us also be mindful Of not only court appointed guardians exploiting the vulnerable individual's estate, but of the more common unaddressed scenario of financial exploitation by family members. This is inheritance abuse at its core, for greed at not only the safety of the frail elderly, but of trusting family members who discover that villainous family members with a Power of Attorney document just helped themselves to just about all the assets. And then you can settle the estate informally for some of the scraps, unless you want to litigate with your own funds! No winners except the attorneys, who like the system just the way it is.
Marian Kornicki said:
I want to thank you again for the important article on the New York State Guardianship system on June 5 by Alisa Partlan. As a victim with my parents I have had first hand experience of this twisted system where we were not treated like human beings, but an active ATM. What my family thought was going to be a solution to my sister's stealing turned into something much much worse – a system designed to making stealing legal. All meetings are held in secret in chambers. There is no open hearing. In Kentucky, where they have the lowest number of people in guardianship, there must be a jury trial. That is what New York needs if the State is going to continue to have guardianship. I attended the New York Elder Abuse Conference which was held at the New School on June 13, 2018. There was no discussion on court-appointed guardianship was is rampant, but ignored. This crime has been reported on since the 1980s with the Associated Press groundbreaking series on the issue. In 2001 and 2004, the New York Daily News and the New York Times wrote about victims. It is not isolated cases, it is systemic. The Times described grand jury findings of the guardianship system and how easy it is for court-appointees to steal from people that have been railroaded into guardianship. This is the New York State guardianship system in place now.
The speakers at the Elder Abuse Conference were from Adult Protective Services, the courts and the New York State Attorney General's office. They are ignoring the complaints that we have made against professional guardians because there was not one discussion on this twisted system and there were no victims of this twisted system invited to speak. In New York, the court-appointed professional guardians are always lawyers and are court-appointed as guardians, court evaluators, court appointed lawyers for the court-appointed guardians and in my mother's case, one of the court-appointed guardians was appointed court-appointed lawyer to herself. In addition, she always had a colleague with her that she billed for and wasn't court appointed, but it was all approved by judges. The conference did not address this abuse and they are all complicit with the crime of conscripting vulnerable people of wealth into an already failed system.
ann dorian masotti said:
To 'piggy-back' Marian Kornicki's comments, let us not exclude the power of the Governor, and his heartless disregard for the elderly and the Disabled Community which, of course, includes our honored Veterans who have suffered in previous wars right up to present day! As caregivers grow older, the terror of leaving a vulnerable loved one behind is huge. Now that evidence emerges, daily and all across this Country, regarding a systematic collusion to steal under the guise of protection, realizing that officials such as the disgraced NY Attorney General care, one wonders if this corruption goes right up to the Governor's office. Albany is known for corruption, for decades. Gov. Cuomo's sudden disbanding of the Moreland Commission (for Political Ethics), was a true sign of disinterest in honest dealing. Perhaps this is the moment for change, and all decent New Yorkers ought to do their candidate homework before entering the ballot box. No one person is a 'slam-dunk' as long as a citizen's vote is cast!
Marian Kornicki said:
These three court-appointed guardianship abuse stories told by us to Alisa Partlan are not isolated. They are part of a national pattern of widespread abuse in so-called equity courts that function without juries and are prone to egregious conflicts of interest (guardians are paid from the estates that belong to other people and they control them!) and corruption that lead to the abuse we see in the above cases. They are reflective of a strategy by which the vulnerable's assets are destroyed by greed. We are a community and we need to ask those running for governor and state senators and federal office where they stand on this issue and what they will they do to overhaul it. I spoke to a victim whose father was placed in an unwarranted guardianship that was documented in "Who's Guarding the Guardians" which one can view on youtube and it is horrifying how he and his father were treated by this so-called system. Please ask about this at the town halls you attend and on facebook and twitter. Kentucky has the fewest guardianships – there are jury trials there (not in secret like NY) and power of attorneys cannot be ignored as they are in New York State.
Marian is a victim of the Probate Courts. If you wish to network or make direct contact with Marian use the form below
Comments or questions are welcome.
---
Marian Kornicki Terri's arrest and Dad's interview

---
NEWS STORIES
PUT MY DAUGHTER IN PRISON – PA: SHE STOLE $3M FROM ME & MOM
A woman has been charged with bilking her ailing, elderly parents out of more than $3 million – once swiping expensive clothing from her mom's closet on Long Island – to pay off credit-card bills, authorities said.
Terri Kornicki, 47, of Riverdale, in The Bronx, pleaded not guilty to first-degree grand larceny yesterday at First District Court in Hempstead. Her lawyer claimed that the money disappeared through poor investing rather than plunder.
But Kornicki's enraged father, Manny Kornicki, said yesterday that he was systematically swindled out of millions of dollars he had earned through several Queens bakeries.
Manny Kornicki, 86, of Roslyn Heights, said that his daughter took a fur coat from the closet of her Alzheimer's-stricken mother.
"I am very happy she was arrested," he said, adding that he hasn't spoken with his daughter in two years over the alleged thefts, and has removed her from his will.
"I want her to go to jail," he said. "She cleaned me out."
Nassau County Police said that Terri Kornicki, a married accountant and mother of two, transferred her parents' assets to her own account through ATM withdrawals and checks beginning in 1998. Her father said yesterday that some of the mass transfers came in sums of $250,000 and that his signature was frequently forged.
He was finally alerted to the alleged swindle two years ago after learning that one of his bank accounts was overdrawn.
The incensed father, an immigrant from Poland who found prosperity in the baking business after an unsuccessful stint as a hatmaker, said that he had willed his substantial assets evenly to his two daughters 20 years ago.
"She is not getting 5 cents from me now," he said. "Not 5 cents."
Terri Kornicki's older sister, Marian, a therapist now living in California, is pursuing a civil case against her sibling with the blessing of her parents and hopes to recover some of the lost money.
A security guard at the Kornickis' gated residence described Manny Kornicki as a devoted husband who, despite his own health problems, still pushes his ailing wife around the block in her wheelchair for fresh air.
Terri Kornicki's lawyer, George Cornell, painted the case as a misunderstanding and blamed Marian Kornicki for trumping up the charges against her sister for her own gain.
But Judge Norman Janowitz hit Terri Kornicki with $50,000 bail.
Listen to the Victims: Senate Holds Hearing on Guardianship By Marian Kornicki
---