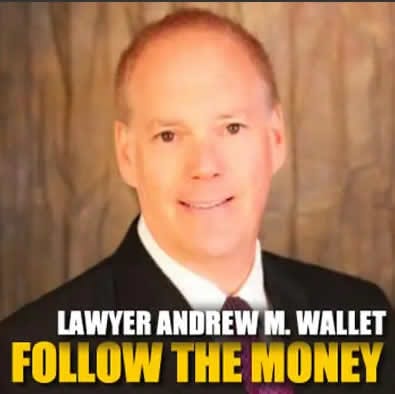 ---
WARNING ABOUT CONSERVATORSHIP/GUARDIANSHIP:
What needs to be investigated and exposed.
The small legal groups (gangs) of people involved in these questionable conservatorship/guardianship cases, same judges, lawyers and property companies who elect and assign each other. Often victims have no choice who represents them and can't change that person should they feel violated or unfairly treated. There are Conservator rights and rules but the problem is the judge often ignore or don't respect them. This often is the case with law and constitutional rights.
Lawyers are reported to the Los Angeles and California Bar for fraud, bribery and dishonest behavior but nothing is done. Judges are reported to the California Commission on Judicial Performance is aware but known for ignoring Judicial abuse.
See these articles:
Thousands of U.S. judges who broke laws or oaths remained on the bench
California commission that investigates judicial misconduct coming up short, audit says
Los Angeles Superior court Probate department has often been exposed by media such as the following articles:
Justice Sleeps While Seniors Suffer
Ruling Over Someone Has Paid Off Handsomely
When the Guardian is An Abuser
The Probate Murders Part One
The Probate Murders Part Two
The Probate Murders Part Three
Melodie Scott-The Road Goes on Forever
Another Probate Murder?
Public Guardian to Expand Powers to Seize Assets
Police Hiding and Obscuring Reports Relating to Melodie Scott
Attorney Defies Subpoena in Alleged "Murder for Money" Scheme
---
Britney Spear's estate holder is demanding $426K a year.
Who is Andrew Wallet? What happens in Vegas … comes back to Vegas? In case you missed it, the immortal Britney Spears has just announced a new Las Vegas Residency. Following the success of her Piece of Me residency, which concluded in 2017 after 4 years and 248 performances, the pop star is set to launch the Domination series in February 2019.
He's asked for money before
Back in 2008, the relatively newly-appointed conservator was already demanding more cash, with his fees reportedly costing the pop star upwards of $140K.
He was once deemed unfit by Britney's "other" lawyer
Well, kind of. Back in 2008 when Britney's mental health crisis had finally reached a breaking point, she allegedly hired Adam Streisand, a second cousin to Barbara Streisand, as her lawyer. (2008 was a weird time to be alive. It was an even weirder time to be Britney Spears.) The court ultimately refused to recognize Streisand as Spears' attorney, but before he was effectively ejected from the courtroom, Spears' pseudo-lawyer reportedly "questioned the expertise of court-appointed co-conservator Andrew Wallet, claiming that he didn't have the expertise to handle the estate or the trust," according to MTV.
He claims Britney was nearly broke when he took over
According to Wallet's statement in the affidavit, "At the beginning of the conservatorship, the estate was nearly out of fund and cash equivalents." Wallet also claims that since his conservatorship, Spears' estate has increased to $20 million in value.
Andrew Wallet, who's overseen the financial and business sides to Britney's conservatorship for more than 10 years, is asking the courts to approve his request to resign ASAP. This could mean Britney's other conservator, her father, will now oversee the estate as well. See what Exhale is saying about this.
According to documents obtained by The Blast, Wallet states, "The conservatorship is engaged in numerous ongoing business activities requiring immediate attention and it therefore is in the best interest of the conservatee that the acceptance of Wallet's resignation and the issuance of amended letters of conservatorship of the estate occur immediately and without delay."
Andrew Michael Wallet #93043
Public Info from the State Bar:
License Status: Active
Address: Andrew M. Wallet, Attorney At Law, Inc., 2551 La Sierra Ct, Camarillo, CA 93012-8812
County: Ventura County
Phone Number: (805) 987-7198
Fax Number: (805) 388-7640
Email:andrew@walletlaw.com"
Law School: Northrop Univ SOL; Los Angeles CA
Admitted to The State Bar of California 5/30/1980
Wallet Law Website
RATINGS Andrew M. Wallet on GOOGLE
About Andrew M. Wallet
Andrew M. Wallet is an attorney who acts as trustee of trusts, administrator of probate estates and conservator of the estate and related administration. With over 39 years of experience in the field, he is a Certified Specialist in Estate Planning and Trust & Probate Law by the State Bar of California Board of Legal Specialization. He has also received the highest possible rating of "AV Preeminent Rating" by Martindale Hubbell Law Directory. In addition, Mr. Wallet has been repeatedly named a "Super Lawyer" in the area of Trust and Estate Litigation by Southern California Super Lawyers magazine.
Andrew M. Wallet has ties to the Sanborn Team known for liquidation victim estates
Nancy Sanborn was recently an invited speaker at the Beverly Hills Bar Association (BHBA) Trusts & Estates Section monthly Probate Attorneys Lunch along with Andrew M. Wallet of Hinojosa & Wallet. The two spoke on the subject of probate and trust real estate sales.
NEWS STORIES
Who Is Andrew Wallet? New Details On Britney Spears' Co-Conservator Who's Demanding Money From Her
Britney's Co-Conservator, Andrew Wallet, Requests Court Approve His Request To Resign Immediately
Britney Spears' Father Left as Sole Conservator of Her Estate After Lawyer Resigns
I Got You Crazy — The Men Who Control Britney Spears
VIDEOS
Britney Spears' Father Left as Sole Conservator of Her Estate After Lawyer Resigns

Britney Spears Needs Your Help! #CONSERVATORSHIPABUSEAWARENESS

Britney Spears pleads For control of Her Life

#FreeBritney (Danielle Cohn Pregnancy Prank Backlash) Loved Ones Under The Influence

Britney Spears Seemingly Fights Back Against Her Conservatorship "I Don't Like To Be Tied Down"

The Drama Behind Britney Spears' Conservatorship

What is really happening to Britney Spears?

The Tragic Life Story Of Britney Spears

Britney Off The Rails documentary

Dateline Special Interview with Britney Spears | Part 01

The Heartbreaking Life of Britney Spears

Other Lawyers in the Same City