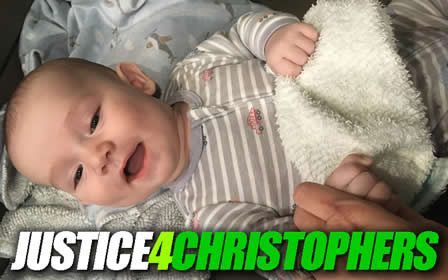 Can I ask all of you to please donate just 1$ to our Go fund me as it will help to launch it. So far only one person has. We are going to have to try to sue collier county for what they did to my family. Launching the go fund me is the first step in getting exposure. I know you all are tired of seeing go fund mes and seeing people asking for money. A real federal law was broken by a judge here and this can happen to others. If you all could share my story and just give 1$ that would make my day! Thanks guys!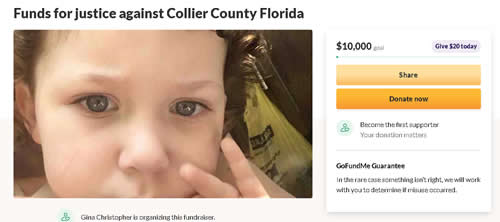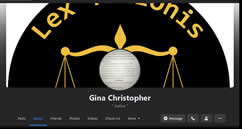 Gina Christopher
Media
I am contacting you to ask to please cover our story which now involves a massive Human Rights violation and a Homeowners Association illegally restricting access to our legally titled home in their gated community. We are a large family that was trying to keep our home throughout years of harassment from our hoa but had it illegally sold by the county in direct violation of federal laws of bankruptcy. In stead of voiding the sale like required by law, the county titled the property to a third party investor, had us all forcefully evicted from our home, had our personally property disposed of as well as two titled vehicles that they would not allow us to retrieve (Also disposed of illegally). They took our property and left us homeless and penniless. After two years of legal battles, we won in appeals court and were awarded our property back and the sale was finally void and without effect or should be. The property was legally returned to my ownership. I have two court orders from two different courts as well as have the property legally titled to me with the county property appraiser. I am the owner of the property and am being illegally denied access to my home by the Vineyards of Naples. They are violating our basic Constitutional and Human Rights not to mention their own legal documents. Although I am the owner and have proof, they are disacknowledging me as owner and allowing the person of a legally voided transaction to have possession and ownership rights of something that is not his. They are restricting access, withholding my home which I paid over $500k for, harassing and humiliating us and allowing a stranger to cause us further damages both financially and emotionally. They ignore law, lie to authorities, misinterpret direct court orders, act like the mafia and are trampling on our rights as well as the rights of our children. The public needs to know that an hoa can keep you from your property and you have no rights. Please contact me any time and feel free to read our attached story.
Ryan Christopher
239-265-0318
This happened to us.
You can help here.
This is my husband's story and our story of suffering in a rich community of criminals.
Gina Christopher and Ryan Christopher are organizing this fundraiser.
Though donating to our cause any amount, even $1 would get us closer to justice and a normal life, sharing our story and making the public aware of what happened to us, would melt our hearts. We have been living afraid to speak or take action for so long. Your compassion in just sharing alone could make all the difference.
Hi everyone this is going to be a long story, because there is no other way for you to understand what we have been through if it is not. My name is Gina. My husband Ryan and I would like to raise money to legally fight all of the people who where involved in robbing our family out of our dignity, our civil rights, defrauding us out of every cent my husband had left, and taking our home against federal law. My husbands father, and my mother have also spent money on supporting us, and the children threw the pandemic. My husbands father has been paying for a lawyer who is trying to help us get the home back. If she is willing, and we have the funds, she may take us further in this battle. She is in shock at how the system has handled this matter because automatic stay violations are rare, and usually the families that have this done to them receive a lot of money in damages. Ryan has received nothing but a cover up, publicly and privately degraded for using bankruptcy to try to save our home, and degraded for being behind on our bills. They have spoken of him in terms at hearings as being a squatter, even though he had paid tens of thousands into bankruptcy court and other payments as well. Our family has suffered and continues to suffer with legal fees against us and there is not a penny left to move or fight. I did not know an exact amount to ask for but, knowing that the kind of lawyers we need are going to have a lot of work to do, including obtaining justice which involved the wrong doings of a judge, it could get expensive. We would also like to be able to live far away from here, no loner in an RV in my brothers yard. I know things are going to be accidentally left out because there is so much to tell. Please read my version of the story, and I will also post the story my husband had started but has not yet finished. I will give you information on how to look up our case, and post corresponding documents that I am legally allowed to do so. You all can watch our appeals court hearing, I will try to post the link below. All funds given will be used for legal defense of our home and our civil rights, moving cost, and to help our children who have been done very wrong by our community and legal system so, they can have have a normal life. Watch the second district of appeals case at https://youtu.be/S3CQcbln5so ,we are the last case in the video Christopher case. (Update: We have won our appeals case, but we need to move on stopping our homeowners association from foreclosing again due to their fraudulent legal fees that I am sure total close to 200k now. We also need the means to sue the county for taking our home that was protect under federal law and time is running very short. As soon as you read this I beg you to share the story and thank you!)
These are the people involved besides my family. The Vineyards and their Homeowners Association and lawyer Hamilton Mikes of Bonita Springs and Naples, FL. The Collier County Court System, Judge Lauren Brodie, and Magistrate David Friedman. The Collier County Police Department, our bank BSI Financial, a third party bidder (Paul Mehta owner of American Technology and Services Inc.) and the Middle District Bankruptcy Court, Judge Carol Delano. In our defense at the very end came our lawyer Amanda Lundergan, and a lawyer James Molenaar for the clerk of courts office, who told everyone involved that the sale was void and to not pass title. The judge and magistrate would not listen to anyone and passed title on a home that they legally should not have.
After many years of being harassed, stalked, sabotaged, publicly shamed, and robbed financially by our community, the court systems, the third party bidder, and many others for falling behind on our dues and on our mortgage our home was sold that was protected under federal bankruptcy law at the time of the sale, by Collier County Courts in Naples Florida. It was a home my husband Ryan paid around 530k for. He only owed around 130k at the time of the purchase, and that is what he was making a mortgage payment on. Ryan's purchase price was one of the largest in Villa Vistana at the time, and it did help to make the other homeowners homes look valuable. The home was given to the third party bidder on January 16, 2020 a few months before the coronavirus hit. The actual wrongful sale happened on July, 11th 2019. There were many months in between, because there were many people telling the judge and magistrate that the sale was void, and to not pass title. The first person to direct the court in this matter was our bank. Ryan did not have a lawyer at the time, and he also wrote to the court himself. Next to try to stop the sale was James Molenaar, a lawyer for the clerks office. He appeared at an unofficial hearing that happened in November 2019 I believe. We were not invited to this hearing. Lastly at the very end we were lucky enough to find a lawyer to help, with Ryan fathers financial support. She tried to stop the sale, stating the laws, and was denied basic legal professionalism, or even basic human curtesy. Where we are now… We are currently awaiting a decision on whether we will be getting our home back. (Update we received a positive ruling from the Second District Court of Appeal! We should eventual be getting the title back on our home.) The hearing was on May 19, 2021 I will try to post the link for you to watch. We continue to fight our old community, The Vineyards (Their HOA), and the third party bidder for our home. Our old community continues to bill us for their legal fees against us, which are well over 100k. Our bank continued to bill us for the home, and for their legal fees for over a year after the house was titled to and given to the third party bidder. They may still be billing us for their legal fees, we do not know, and can not find out without legal help. (Update the home is not titled to us as of yet but, the bank has sent us fire insurance in Ryans name. That is a little odd!) We live in an RV now, in my brothers yard. It is my husband Ryan, myself, and our 6 kids who called the RV our home. We have 7 children. My eldest is moved out and attending college. My second oldest is leaving for college. My next oldest daughter, whom now is in remission from cancer, that she got since we lost our home, stays a lot with my mother next door to get quiet time. She had Hodgkins Lymphoma, and is now in remission. November 2020 she started growing tumors and by March 2021 we found out she had cancer. This has been very difficult for her, my ill husband, and my entire family as there is not enough space to get real privacy or relax. My daughter is able to get some peace by going next door, and staying in my moms room which is more quiet. Mind you we are thankful to have the RV that Ryan's dad is paying for. He may not be able to do so for very long, as he has lost his job recently. His name is Chris and he is awesome. He's 80 years old and a veterinarian. He has put himself broke trying to help us save our home, before we lost it and after. We were a very independent family, and feel horrible for the financial strain, and burden this situation has made us put on others. Our self worth is zero, and even speaking about what has happened to us continues to traumatize us. My children have cabin fever, and mental issues from losing their home, and not knowing where they will be going from here. Three of the kids were born, and brought home to our house in the Vineyards, and the others spent 10 years of their life there. My older kids are friends with their bus driver they had for all of those years, on Facebook. My mother Dena, and brother David have also helped pay for our cost of living. My mother has helped care for my child with cancer during this time. I am blessed for that. My husband Ryan has been battling severe illness for many years, and that is the reason we became behind. It also made us a target for this community, and others to take advantage of us. Ryan has one of the most severe cases of Crohns Disease I have ever known of. He was told he needed his colon out about nine years ago. He has heart issues, we are still trying to figure out. We do know he has heart valve disease, and a extra half heart beat, that is between his normal beats. He also found out recently he has tumors on his kidneys and one kidney is terminal. He has other health issues too. This was not a person behind on things due to being lazy, or a squatter, like the people who took our home are trying to say.
There is so much to this story and I will get to everyones involvement soon. We became behind on things because of my husbands health, which our community was well aware of. Instead of them bringing casseroles, they brought us nothing but pain, which came in the form of harassment and legal fees (The HOAs). The stress of it all really did increase my husbands pain, and irritate his health conditions. It still does. We have been behind more than once, but we were always able to catch up on things. This time our community was not going to allow us to do so, they were going to make sure we were forced to sell or lose. We were not behind with them at first only the bank. We were going to try to keep up with what we owed them, and keep them off of our case. They jumped on on case for a random $100 that we still do not know what was for, and they took full control from there. Our case lay dormant for awhile. The court system was going to close it, when the Homeowners association stepped in, and filed for foreclosure. This was not even their case, and they would not allow us to pay them current, or even give us a breakdown of what we owed them once they became a part of it. (To this day they will not cooperate, or tell us the true number of what we actually owe.) All they told us was to get a lawyer. We could not afford one. We still need help in obtaining a lawyer to fight the homeowners association (HOA) for the many wrongdoings they did to us that I am going to tell you about. Once the HOA lawyer (Hamilton Mikes of Bonita Springs), for our community Villa Vistana, in The Vineyards, became involved in our case, and was left controlling our case (Per everything the court has allowed them to do. Including making a wrong decision on Federal Bankruptcy Law, that left us homeless. Thank you so much Anna Danielle Carter!!! I am being clearly sarcastic. She also, or her firm, told the court that we had not paid them, the HOA, anything in ten years. This lie made it all the way up to the appeals court. She knows it is a lie, because we had just gotten out of a chapter 13 that we paid 57K in. ), things really started to become out of hand. The judge in our case would always favor the HOA over even our bank the plaintiff, and Ryan. This is when the HOAs legal fees against us started going out of control. The law states they can charge us reasonable legal fees, but leaves it at that, and the HOAs lawyer took full advantage. Today they say we owe over 100k, and counting, may be very close to 200k now. Our HOA dues were a little over 4k a year. 2012 is when we became behind in this case. They also have received money since 2012. When we were behind, and even when we were paying in bankruptcy, we were denied services that we still were billed for. Squatters do not pay 57k in a less than 2 year period. Ryans dad helped out a lot. Other family members did help us financially as well during that time.
On May 14, 2019 they said we owed $42,325 to the HOA, we believe this to be a fraudulent number.
They court wrongfully sold our home on July 12, 2019.
On January 17, 2020 they evicted us from our home.
On March 26, 2020 they said we owed $100,783 to the HOA.
And a long time has passed since then, so the new number is most likely approaching 200k just to the HOA.
It was around 2016 the real problems began. During this time the HOA president and his wife (Robert and Mary Martin) began stalking our family online, and in the bushes out side of our home. He and his wife began regularly making false reports to DCF, Collier County Police Department, many unnecessary calls to code enforcement, and even calls to the IRS. I know there were many other calls that went unfruitful to different departments. We were regularly talked bad about amongst all of our community members in our small circular community. Our children, and other family members were regularly degraded by our neighbors. Our children, Ryan and I were told we did not belong there, we belonged out in the estates. The estates are a very wooded area in the country. It is the outskirts of our town. Our children were told they did not deserve to go to the pool, because we did not pay our dues. We were sent a letter saying we could not use the pool etc., until we were caught up on our dues, and this is while we were making bankruptcy payments. They did not stop billing us for the things they told us we could no longer use. They stopped watering our grass, and let all of our plants die. We replaced them. We did get a write up saying we could not add plants without their approval, or have planters. Thomas Large the new HOA president is the one who wrote us up. Our neighbors across the street from us had many, many planters. I also have watched and photographed HOA community employees receive new plants from our landscapers. These employees had very nice plants in their yard. My husband says they have never replaced even one plant the entire time he lived there except for, the bush line after the storm. We had many palm trees die of not being watered, they never replaced them. Our tree line that was basically our noise canceler, and privacy fence was 12 feet tall or more, before the storm took them out. And, Robert Martin our HOA president replaced them with 12″ bushes. They left the exterior of our home degraded, and did not paint for almost 10 years. They cut our internet, and tried to tell us we could not get our own. I heard from an "insider neighbor" that our phone, and internet lines were not so private. We were using the internet to try to sell our belongings to pay our bills. We have sold everything of true, or collectable value to pay our bills. We have had people whom were coming to buy things turned away, and we had our listings favorited by Robert Martins wife, Mary Martin. It felt like we had no privacy. The worst thing is that they were told by our bankruptcy attorney many times about the leak in our roof, that at the time was written up that it was their responsibility, to fix it and they would not. They were told over, and over while we were making bankruptcy payments to fix it. We could have sold the home if the roof had been fixed. We were afraid of selling the home like that as we would lose a lot of money doing so. Our children's health was put at risk by these people, but we could not fix it ourselves due to legal retaliation. We were stuck in a very bad position. We kept our possessions toted up, spayed lysol, and mopped regularly with lysol floor cleaner. The roof I believe is now fixed, since they took our home. I stopped letting my kids go to the pool, or play outside because of the harassment. My second oldest would go against my wishes, and go to the pool. She and our family were spoken about in a negative tone at the pool by our neighbors in front of my daughter. A man that was regularly at the pool ask her, how are you enjoying the water? A neighbor lady that I know was on the board of the HOA said in front of everyone that she was not supposed to be there but anyway. In another event at the pool the neighbors said to my daughters that they did not deserve to be there, because we did not pay. And my children were questioned about their ages and my daughter was called a liar for her answer. They were both old enough to be at the pool. When this would happen to my children, I would have them write it down with a date, and I have these records somewhere. They do remember these events and did suffer from depression, and other mental issues, in which I took them to counseling. In the DCF report that was done by Robert Martin, HOA president for Villa Vistana, where we lived in the Vineyards, he commented on how degraded the exterior of our home was (their fault!), that our garbage cans were left out (it was garbage day!), a water hose was not wound up, we were neglecting our children, and no one had seen them, but the report also stated my child was in the street dirty alone so… I had been right outside my front door that morning with my son, but no one could see that from the street. I checked the cameras also, and no one had drove or walked by. I believe Robert Martin had been in the bushes that morning, then ran home to call DCF, the police, and code to sabotage our court date that day. Our door was tucked away to the side. They also stated that no one sees the kids outside, and they are worried about them. They said that at first 3 of my kids went to school, then two, now one. All of my kids were in school. The president lived near the bus stop, and had been watching my kids get on the bus in the mornings. Guess he didn't know my middle schooler got on at a different time that year, and I drove my other kids. It was none of his business anyway. I asked the DCF man, are you not the first person who is notified when kids suddenly do not attend school, and he said yes. These people (Robert and Mary Martin) had more complaints about the appearance of my yard, which was their responsibility, than they had any facts about the well being of my children. DCF, and the police found no neglect, and left. DCF did tell me there had been many, many other calls. These calls to DCF, and the police were made on a very important court date, that we ended up missing. This was done to harass, and sabotage my family. Well it worked we missed our court date. I will check, but I believe that may have gotten us thrown out of a bankruptcy. I believe the date was 6-16-2016. These calls spanned during the time Robert Martin was our president. There may have been ones prior and after he was there. There was a call done on my sons birthday in which they said a week prior Ryan made a gun threat on a landscaper, and again they found no evidence. Good thing we had cameras. We barely ever saw the landscapers, because all they were allowed to do on our property was mow, or remove a dead branch. In fact, when our home was pinned in by trees, after our last major hurricane, the landscapers were helping us to clean up, and they were called away from our property that had the most damage, to do other things. (I have photos) I brought the landscapers snacks, drinks, and even a bottle of wine for their work in helping us clean up after the storm. We liked seeing them work on our property. At least we felt like we were getting some value from paying our dues (HOA dues). So back to the story, my son was having a birthday party that the cops were called to, for a lie!!! They could have arrested my husband. I will post the police reports. The DCF report says I can not post it, but the police report from that day says many of the same things on it. They also complained to DCF about my husband not claiming the two boys on his taxes I guess lol (first he claimed two kids, now he claimed none, I believe it said?). I claimed the kids that year. It was really crazy to see that. So many times we caught the HOA president walking up, and down behind the bushes acting like he was checking this spot on the fence. Actually both of the presidents did this. Robert Martin and Thomas Large. When Robert Martin left, the harassment, was then carried on by Thomas Large. He stalked us and photographed us. He regularly took videos, and photos of our property, things on our lanai, vehicles, and license plates. We have photographed him photographing us. He wrote us up many, many times excessively, and unnecessarily. Everyone else could park on the road by their home during the day, but they selectively decided to harass us about doing so. He had the gatehouse security drive up to my husband at the bus stop, and tell him he could not park there, and wait for the children, even though every one else in the community did so. Ryan would always pull to the side, so others could pass by. This man was having our tags run, and taking pictures of anything Ryan would do to his vehicles weekly. You were allowed to change your oil, or change a tire in our community we were told by code. I have many videos, documents, and pictures of our harassment. Which includes my daughters vehicle barely touching an overgrown blade of grass. They wrote my husband up as well for that for his vehicle. None of the other homeowners were treated as we were to my knowledge. Thomas Large has an extensive education, and history of military tactics (Guerrilla tactics). I believe this is why the people who run the Vineyards really hired him. I have not spoken of this prior, but we had cameras for a reason. Our home was broken into many times. We have had wires cut to our cameras. We have had our vehicles tampered with many, many times. I hope one day for people that know about this happening to us, come out and speak. Or maybe our federal government will get to the bottom of this. We had a right to live in peace, but our neighbors would not allow us this! One lady came to us, and was talking about the weird things that had happened to her including break ins, and privacy in her online affairs. She was like many of our neighbors, afraid to get seen speaking to us. Her name was Eleanor Wade. She made several appearances to our home at preplanned times. She was set to come back around dinner time, and we looked down the street, and she was being hauled away by the police. We still have some of her notes. Another one of our neighbors came to us in the end, and told us "She could not believe they were out to get us so bad, and that the gatehouse was in on it". We also received a typed letter from someone saying that people have their issues, but you need to come to the HOA meetings, and hear what they are saying about you. I have posted about the HOAs treatment of our family before, and have said it was worse than dealing with the mafia. I will say that we have been followed by the gatehouse employees at many different times. We have also had some very rich people dig threw, and take bags of our garage to look threw. I have pictures. A lady in a red Telsa did it very many times, she knew our neighbors a few houses down. I know the exact house. During the course of one bankruptcy, during the reign of Robert Martin, there was a lady named Shelly Lovaglio that was following us around taking photos. She also came on, and drove by our property many times taking photos. She took photos of our electric meter, and even my husband who was passed out sick in the truck. Ryan was having heart issues that day, and needed to get away from the kid chaos inside, so he went to the truck. Next thing he knew this lady was standing in front of him taking pictures. She jumped in her car, and hauled butt. Ryan started his truck, and got photos of her license plate. We called the police every time she came by, but was told if she wasn't caught on the property, they could not do anything. We filmed her on the property and called to make a police report. We had other surveillance of her on the property before, but for some reason that was not good enough. The police did a big investigation, then they told us she was doing her job, and was allowed to be there. She obviously was not a part of anyone doing collections, as that would be a stay violation. She looked as if she just crawled out of bed in her sweats, no bra and wrinkled clothing. She had a older, white male accomplice. She drove a very dirty vehicle. This was not someone working for the government. I believe she was hired by our community, as that would be the only explanation that would make sense. That would be why the police did nothing, and told us she was allowed to be there. The gatehouse also made excuses for why she was let threw. She tail gated they said one time. Next time she said she was a nurse. We do know now, because we got her information threw the police, before they stopped helping us. We looked her up, and found out she was a private investigator. Also, after calling me delusional, and refusing to help us any longer, the cops asked us to take down the craigslist ad we had seeking information on her with a photo of her vehicle and tag. We also had received an email threw craigslist saying, private investigator, leave her alone, and let her do her job, or we might get in trouble. This just added to the stress in our lives, and has been a reoccurring issue of the Collier County Police Department covering up, and not helping us in times of need. Like the two vehicles that Paul Mehta whom bought our home kept, withheld, and destroyed against the law, and the police did nothing there as well. Anyone else takes someones cars, and it is grand theft auto. And, thank you Collier County for telling our insurance that we abandoned those vehicles, because there is cop cam footage in which the police, who threw us out, told us we would get the chance to get the vehicles if we wanted, that they would be towed to a facility, and we would be notified. So, we lost two vehicles, parts to our vehicles, money we paid to insure the vehicles in case Paul Mehta did something to them, then we were accused of fraud by our insurance agency and fired by them. We lost so much there, and were accused of being criminals. I am reporting this to the FBI next, as Ryan has reported to every agency he was able to. We have had a lot of things stolen from our home. Money, clothing, paperwork, keys and titles to vehicles. We felt we could not call the police, because of all the other calls that were done to us. We did not need the extra stress of the gossip of our neighborhood. Our home was tucked away to the side, and private due to the door facing the wood line. Both of the HOA presidents went above and beyond their duties to harass our family, charging us in their legal fees all the while. It was like paying to get harassed, but you did not want the service. They kept us the talk of the neighborhood, like we were squatters. What they didn't know, or maybe most who had served our community did know, was that we could not catch up on the legal fees, before our dues to save our home. This is because their legal fees against us can, and have grown over 60k in a six month period before, and commonly have grown in such vast amounts in the past. The attorneys fees also always get paid first, and we never knew the true number we owed. The HOA attorney would submit a lower number to the bankruptcy court, and a much different larger number to the county court. I believe they did this because they literally got their every demand, and wish granted in the county court, but the bankruptcy court may have been at the time a different story for them. Currently they speak in a commanding tone to our bankruptcy judge, and get their wishes as well. I will say that it should be illegal for them to charge us the attorneys fees they have been, and they should get in trouble for lying to judges!
The community The Vineyards has been know for its employees to commit fraud. There have been two separate cases of bookkeepers stealing money from our main community. 50k by one person and 2.3 million by the other. There may have been more, look at what they are trying to do to us. The individual associations steal from the homeowners in a more legal manner. Once they get involved with your case they can foreclose. Apparently there is no minimum amount for them to foreclose on you. They could push foreclosure for 1$. You should always have a lawyer on hand if you choose to live in an HOA community we have learned. They can write you up for code/homeowners association violations, and charge you for it. If you do not pay it, or pay it on time they can take it to court, and foreclose on you. Then the lawyers for the HOA can have a field day in charing you their legal fees again you. This happens so often, and there are not many HOA defense lawyers out there that are willing to help. Our HOA has drowned us in their legal fees against us causing us to lose our home. We tried to catch up on everything we actual owed, but their ever growing, every changing fees has done us in. Above 100k is what they call reasonable legal fees. It is probably close to 200k now. All while they fight our every move in our right to save our home. We pay their legal fees as it is tacked onto what we owe, and it also gets paid first. This is a no win situation, and if we get our home back it will have all of those fees from the HOA, and the banks legal fees as well. And, what about that years worth of mortgage payments the bank billed us for when our house wasn't even our house anymore. They also billed us for different types of insurance on the home that was titled to the third party. We can't find out if they took that off yet because its not our house anymore. We have to get a lawyer to help us do these things, and time is running out. If we get the home back we are going to lose it right away because we will have between 200-300k in legal fees that are added to our case per HOA and bank. There has already been discussion of blocking us from doing bankruptcy, so that means we would have 30 days to pay everyone back what they say we owe them in their legal fees and regular payments. The regular bills would be doable, but the ungodly legal fees we can not handle. We need legal help for defense in this matter, but can not afford it. We need media attention for what has happened to us in our community of the Vineyards, and what happened to us in the Collier County Courthouse that a circuit judge, a magistrate, a bankruptcy judge, a rich community, and a third party bidder violated one of our federal laws and took our home from us. They broke the law. They threw us out like garbage, and so far no one is in trouble, or paying any damages for this, but my husband continues to pay. He continues to be treated like someone who did not pay, and did not deserve his civil rights.
Ryan has been questioned and ridiculed by this community in court, both county, and bankruptcy court. Now even the third part bidder is in on it. You can get an idea about this from the appeals hearing video. He has been treated like he is a loser living off of the system, that is their for people like him who are struggling, and need protection from creditors. Within under a two year period Ryan paid 57k that was paid out to the HOA, and the bank. He had a couple of bankruptcies before that he paid close to 20k total in those. The HOA has since stated in Collier County Court that Ryan has not paid them in ten years. Everyone involved in the case knows this is a complete lie, but this lie made its way into appeals court which our lawyer had to correct. This is how that hearing ended, and we are still waiting. (Update we got a ruling in our favor, and should get the title back on our home soon, we need legal defense funds so we do not lose the home in 30 days). I thought you could get in trouble for lying to judges? The third party bidder is also playing the victim here, when he went along with this sale fully warned by everyone except for the judge and the magistrate. He was offered his money back by the Clerk of Courts lawyer, before the home was even titled over. He denied, and continued to pursue our home, even objected all the way until current. Even objected against the bank, whom stated the sale should be voided because it was sold under federal bankruptcy law automatic stay. He continues to fight us in appeals court over our home, and has his lawyer making Ryan out to be a loser that does not deserve his home back, or his civil rights apparently. He does not even stay in the home, and only bought it to sell it for profit. He has been objecting to laws of our county since the home was wrongfully sold to him. He was even disciplined by the lawyer for the clerks office, that if the clerks office were to return his funds, that they were only comfortable with putting those funds back to the accounts in which they came because, the clerks office did not want to be involved with anything that resembled embezzlement.
The judge and magistrates (Collier County) involvement in this is letting The Vineyards a very rich community that needs to be exposed, get away with everything they ever wanted in this case. The judge had also priorly blocked us, and our bank from closing our case. We had everything worked out with Floridas Hardest Hit, that would have put us current with our mortgage, and it was set to hit the day after they had a scheduled date to foreclose on our home. It was over 50k in funds, one year of house payments, and they were even willing to help with the HOA fees. Floridas Hardest Hit was a government grant that helped struggling families. It would have put us current on our mortgage. We worked with Shirley of hardest hit for two years. Shirley could not understand why the judge would not close the case for us, because other judges would do this often for people. The HOA objected, and the judge denied the two main parties in our case, our bank, and ourselves the right to close our case, and be settled. We had to get into bankruptcy to save our home. This is the bankruptcy in which we paid 57k in. Even with all of this effort on our part to keep our home, we are still currently being made out to be squatters, that did not pay anything for years. The community wanted us out, and the judge, and magistrate helped in an unjust manner, and bias manner. It was inhumane the way we were treated. We were able to get all of the children's items out before we were thrown out, but lost many of our own possessions, even two vehicles that the new owner withheld from us against the law. You wound not think that mattered very much, but when you say to the people taking your home, could you please just give us a little more time to get your things out, and you hear them say, "hey call the dump to get this garbage out of here," it hurts. My kids were loaded in the car while my husband, and I were grabbing what we could. We lost things that really bother us. There was a gold mirror that I loved very much (can not be replaced), and a table Ryan had refinished. Ryan also had a desk he loved very much as well, amongst other things. I had a vanity bag with the most recent silver jewelry my grandmother had given me, and it does not sound like that big of a deal, but we had sold all of our other jewelry for bills. I also hardly ever bought myself anything like makeup, due to priorities of other things. When it is all you have left it matters to save everything. We also tried to offer to buy our stuff back. The vehicles were illegally disposed of. We had two vehicles in repair needing titles transferred. I will get to that soon. Lastly with the judge/ magistrates involvement, they violated bankruptcy automatic stay, and sold our home pretending they were not aware of the bankruptcy. It is automatic, and was in their system the day before the sale. Sell date was on July 11, 2019. They waited until October 2019, until we were officially throw out of bankruptcy, to pursue transfer of title of our home. Many months to fix their mess. They had a hearing that we were not even invited to. I will post the transcript. So, the judge and magistrate titled the home over before Christmas and if there was not a mistake in who they sold it to (company name) we would have been thrown out on Christmas Day! Instead, we were thrown out on January 17, 2020. We did not continue with that bankruptcy because they took our main asset our home. The only other thing we had on there was our truck. So they can act like we were horrible for abandoning that bankruptcy, but why continue when our home was taken. Our lawyer warned the judge, and all involved when she filed writ of possession for us before they threw us out. We were ignored with the writ until after we were thrown out, in which the judge simply responded denied. Our lawyer had her assistant calling the judges assistant daily about the writ but, her calls went unresponded to. It was very unprofessional and deliberate we believe. The Collier County system does not usually make decisions about bankruptcy matters, or have hearings about homes that are in the possession of the bankruptcy court. They very rarely are allowed to make decisions in these matters. A year later in October 2020 the bankruptcy judge denied us getting sanctions against the HOA, the only party we could go after at the moment, and the bankruptcy judge post dated permission for the Collier judge to make a decision on our home if it had stay, but she, and the magistrate made the wrong decision violating the law. This is to me a cover up.
The bankruptcy judges involvement in this is she did not do anything to anyone about violating her protected laws. And the other issue I mentioned above about her post dating permission for the county judge to make a decision a year later on whether we had stay or not. I honestly thought she was a good judge, but I am not so sure anymore.
Collier County Sheriffs involvement in this is that, we were told we would be able to get our two vehicles, that we were made to leave behind. We offered to tow them right there, and were told no. Our personal items like my jewelry, make up, bed, tvs, etc., were not protected by law but, our vehicles were. There were also items in the vehicles and new parts we have receipts for. By law they were supposed to take photos of the vehicles, and things inside, and have a real tow company take them to their facility. The officer that was sent to evict us said we would be getting a call to as where they would be, and we could pick them up, or not at our expense. We never got a call. I called the police department many days a week at first, then once a week, then less. We kept waiting. We had our lawyer contact the man who bought our homes lawyer to no avail. We know the cars where in there until about March 2020, we had seen them prior many times in the garage. In March we drove by, and the garage was empty, that is when we made a police report. The new owner is in the wrong, but the police department refuses to press chargers, and says it is a civil matter. They say we need to sue the new owner of our home. There is more to this story but it is really unbelievable. It is one of the areas in which we will need legal help in. I guess I can try to explain it. Someone also must of signed over the vehicles acting like my husband, because the titles were destroyed. The vehicles were supposably scrapped, and none of this was done in a legal matter. Because of the polices inability to help our insurance was cancelled, and denied us any payment or even refund. They accused us of fraud. We filled complaints in the proper channels, but so far nothing good has come of anything. The new owner withheld our vehicles vindictively, then even possibly made money off of them against the law. The tow company did not follow the law, and notify us the owners before scrapping our cars. We are thinking someone forged Ryan's signature. We honestly need a lawyer to figure this out. Just because a judge gave him the right to depose of our belongs, it stated by law. And, titled property must be handled in a different way. We believe there is bias in why the police will not get to the bottom of this matter. When you are in a position of law you do help your fellow members of law. It is an unspoken known fact. The police officer that threw us out called me delusional for saying the judge broke a law and sold our home, Until I told him it wasn't us who originally told the judge that. It was our bank who told her over, and over, and she would not listen. The police officer did give us an extra day to get our things out, and I am thankful for that. We were a family of 8 at the time, and we did have a lot of belongings. We worked day, and night to pack, and move our things for months really. We also did not think that once we had a lawyer, and she was warning them not to do this to us, or to the other party, that this judge, and magistrate would still go alone with a sale that was void.
We would like to raise funds to fight the people we are able to that were involved in robbing our family our of our dignity and out of every cent my husband had left and our parents had left. Our family has suffered extremely from this loss and continues to suffer with legal fees against us, and mental issues from what we have and continue to go threw. We have not a penny left to move with, or fight what was done to us, and time is running out. In Florida they have a 2-3 year limitation on certain types of cases. Currently we have a lawyer that is just fighting to get us the home back, and Ryans dad pays for her. I am not sure she is even willing to pursue further. She is in shock at how the system has handle the matter. Automatic stay violations are very rare, and usually the people who go threw them receive damages in the tens of million, we have received nothing but what I would call a cover up. We have been publicly and privately degraded for using the bankruptcy system to try to save our home and struggling to pay our bills because of health issues. We were harassed by people who should have cared and we were fraud out of every penny we had and more. I have zero trust in our court system now.
I believe we need a civil rights lawyer to sue the Vineyards of Naples, Florida, the Collier County Courthouse, the Sheriffs Department, and some kind of lawyer to sue the third party bidder. We also need a lawyer who will take the Bankruptcy issue side further up, above the judge who is doing nothing. Even if it is just to expose laws being violated, and government employees involvement in it. We need to relocate as we do not feel safe living in the area any longer. We need a real home back that can house my children like they had before. We are struggling hard in the RV. We are doing the best we can do. I would be very uncomfortable moving my children back into that community that attempted to destroy their lives. We would appreciate any help we would get from all of you. Sharing the story I believe is the most important part. I will be adding details as things unfold. I will try to answer any questions you may have. It will probably be in the evening hours. I asked for the amount I did mainly for legal fees because we all know those cost a fortune. What funds we would have left we would like to use to relocated, and try to get back to our normal family life. With what was done to us here in Florida we no longer want to be here. I feel horrible as I would be leaving my young adult daughters here as they are in college. Losing this house has displaced my entire family, even leaving my college aged kids without a home to visit when they miss us. We are trying to cope the best we can. We did not deserve to be treated like this by a community that called itself family friendly, or by the justices of law that are supposed to uphold, and protect our laws. Our judge, and magistrate were clearly bias, and reading up on her I have noticed she has done similar to others, what she has done to us, and she needs to be disbarred. We need someone to help with that. I am thinking of doing a petition. The lawyers who chose to outright lie in court need to be punished as well. It is up to us Americans to stop this type of behavior in homeowners associations, and in county courtrooms. They will continue to hurt people, and families who do not deserve it if we do nothing. Many elderly people have been taken advantaged of by the very judge who hurt my family. If you shared our story just maybe we could get the media attention we need. Or if you share 1$ maybe someone else would as well. I honestly would be happy enough with an email just saying you cared! We have not heard those words from many in our time of need.
Before I let you go, I have mostly been a stay at home mom, supporting and helping my husband Ryan in his self employment, couponing and taking care of the children. We live on a very tight budget and have for many years. We have learned not to waste anything. We have even picked the garbage for things we needed. We have had some good lessons in life during this but, are very weary from the years of stress, harassment, and being beyond broke. I say good lessons only because we have became wiser. Fighting someone with endless pockets at your own expense is imposable. Many, many birthdays, Christmases, and other holidays have been below children's expectations, but I have always reminded the kids we are lucky to have what we do. At least we have each other. My children and Ryan are more important than anything. Family is more important than anything!!! We did have VES and the joy of giving help us during Christmases for the children.
You might be wondering why we just did not sell. We could not sell our home because the HOA refused to fix the roof, and who would buy a home with a huge leak. We would have had to sell it at an extreme loss. They would have sued us if we had someone fix the roof because, it was their legal responsibility to fix it. They changed those rules around the time we lost our home. Believe me we wanted to get away from the harassment, and the endless legal fees these people were charing us. Getting our home back creates another issue of us losing it again after 30 days because, we will not be able to afford the almost 200k+ in legal fees more than one party is charging us total, and we will be vulnerable to harassment once again. We need legal funds to fight these people, and get them to remove their legal fees against us, that they do not deserve. The other parties have already been talking, per second district court hearing, that they are going to try to block us from getting back into bankruptcy. Not only do we not deserve to have to pay those legal fees, or the mortgage payments that they charged us when we did not own the home, we really do not need to fight anyone like this over just trying to pay what we actually owe to keep our home. We are also suspicious that the new owner my have signed Ryan's name on an insurance document they (the bank) were trying to get Ryan to sign right after they evicted us. Or they had someone do it. This is a gut feeling because they needed us to sign, and they quit pursuing shortly after asking. This would have paid for the new owners repairs. This is not a fact but we think this may have happened. Also I believe the calls from the bank for this happened on the actually day we were evicted. How heartless of them! If we get this house back the case most likely goes back to the same judge, whom has treated us in a very bias manner, and violated a law causing us to lose the home. We can not trust that we will get any justice there. Almost two months later we are still waiting on a ruling on whether we will get our home back or not. Here is the link. We are the last video. Christopher case. https://youtu.be/S3CQcbln5so (Update we received a positive ruling in our favor from the Second District Court of Appeals, we will be getting the home back) The RV is nice, but living in it has been very cramped, and stressful. We mentally can not handle having extra people over here. The RV constantly bounces due to anyone moving in it. The babies can only sleep at night due to these cramped conditions, and noise. We face a heavily wooded area of the property. Last year my children had so many marks on their legs from mosquito bites. My one son had 50 marks/scars or more. We kept fighting off Palmetto bugs and Asian flying cockroaches. Today I found out our storage unit is being infested by bugs. We are literally losing what we have left. We are doing the best we can despite so many challenges, we have had during this time. I pray to see happy days! I can not wait to move away so, we can get a mental break from what has happened to us. The kids are going stir crazy in the RV, and need a place to call their real home. My bother who has PTSD, and is retired from the Army can no longer handle us being here. Like I have said, the wrongs that have happened to us by our community, our government, and others has cause us to be a burden our family. As we were left with nothing left to move, then Covid hit. We have been stuck here with no future. I apologize for being repetitive in my story , but felt it necessary to explain things the best I could.
I am going to vent here, and I apologize ahead of time, but I need to do this. Really we should not even have to leave here, and lose our home again!!! All of the bad things others have done to us in that neighborhood, and the judicial abuse we faced from so many people. The community fighting us every step of the way trying to make sure we do not even have a dollar left. The trauma of losing our things, a home Ryan had for over ten years that we raised our children in, and brought babies home from the hospital to. My kids cry, and talk about it daily. They were to young to understand all of the stress we were put threw. As the older ones grew they picked up on it more. We tried to not stress them with adult issues, but we were always semi packed with many, many eviction scares. My eldest had to move out early as she was afraid of losing her things. Thankfully things went ok for her. We are leaving an area that is so familiar to everyone, and that everyone grew up in. It could be a good thing, but I am scared because everything will be new, and different. We have no choice but to move somewhere we could afford. And we no longer want to be in Florida, or the US really for what was allowed to happen to us. My kids are friends with the bus driver they had for over 10 years. The schools, especially the elementary school loved my children. My children already have metal issues from what they went threw, and have not healed from that. Then obviously add Covid like the rest of the world is dealing with. My grandmother is here, she is 80. All of my family is here and Ryan's too. His dad is 80. If we could even move to something beyond cheep in Maine that needs to be fixed, because that is all we could ever afford right now, it is so far away from people who mean a lot to us, and I am afraid of never seeing them again. My next eldest is a freshman starting in college soon. I will be far from her. My two eldest will not even be able to see their younger siblings much including their 15 year old sister, who just finished the major part of her cancer treatment. Our 2 year old daughter loves her big sisters too. I just have to vent, and I am sorry. I am thankful for what we do have, but we were done very wrong here, and continue to be done wrong. Any money given will go to the fight in whatever we can do legally, even if it is just to expose this, and gain justice in any form we can. We need to stop this type of community, and county abuse of powers in citizens lives. Other citizens of this country, and people wanting to move to Naples, Florida need to know that this does happen, and can happen again in this county. Communities can rob people to the extreme, and get the blessings of the court systems to back them. New laws that are not vague need to be written to protect the people. Ryan feels like he was scammed out of everything he had by his community, and with the governments help, and blessing. My kids are going to be separated from their family now, grandparents, and great grandparents etc. They have some to an extent already have been. I hate that this has happened to us. It has ruined us. It was horrible, and continues to be. Ryan, and my daughter with cancer have suffered at a greater extent than the rest of us. This drives me to put myself out there to ask for help even though it feels so degrading to do so. To tell the world your private issues, and struggle. Some people will be nice, others will say negative things. And I promise you I know there are other people out there that have it worse than we do. But, this is not an excuse for federal laws to be broken in this country. If they do get away with this, they may refer to our case when it happens to others. Then they will use what justice we have received to model how they will give the next person justice. So far we did get the ruling that our home was protected under automatic stay, and our home is to be returned. This alone was good news. We did have to pay for this justice though. Even the government who was at fault did not help to fund us to get our home back. I just need help funding a lawyer, or lawyers whom will go after the government, and all others involved in wrong doing in this case. The torture has not stopped with our ex community, and our government legal system. My husband can't barely deal with it with his health like this. He deserves his bed, and his bathroom he needs with his condition, and my daughter who had cancer deserved her own room also. My kids deserve their home their parents paid, and fought for. We did not deserve to be legally stolen from with jacked up fraudulent legal fees from the HOA, and continued legal battles with parties who have no right to our home. We do not derisive the government to sweep this under the rug. We feel the bankruptcy system was ultimately involved in the robbery, and they were involved in helping to cover it up. We feel we were fraud by them, and bankruptcy protections are now a joke to us. To pay all of that money, then be treated like laws do not matter in our case it is a terrible feeling. It feels like American rights are a facade. I have tried to reach out to the media, and on Facebook for help exposing this many, many times. The media does not want to cover things that involve local government officials behaving in this manner, or multi million dollar communities it seems. The proof is in the court documents. You can find Ryan Christopher's case on the Collier County Clerk of courts page case number 1204405CA I believe. It is a 2012 foreclosure case. This is really all of the proof we need, but we have much more of our own. I spoke of the truth to the best of my knowledge on everything I wrote, in my legal knowledge as well. Even our bank who has changed names many times, and has been good to us in the last few years, is at fault here for the things I mentioned above, and other things they have done to us in the past that buried us, but that is an entire other story. I will tell you that all of the times the bank has went to foreclose on us that it did cost us, and is was tacked on to what they will get out of our home. It is usually 15-20k they charge each time they get ready to foreclose, and that stays on there. Most of what we owe the bank may be legal fees as well. We are being charged by the Vineyards HOA lawyer for every step they fight us in saving our home. We have had a number of bankruptcies, but we paid for those services as well, and paid around 80k total I believe in them. Ryan was uneducated in bankruptcy, but did the best he could for a very sick person whom could not afford the extra expense of a lawyer. The well is beyond dry from all of these legal fees against us, and we could use your help. You would be helping to protect our legal rights, and the rights of other Americans in the future.
Search Facebook and Twitter for the judge in our case, and you will find many other people who have had big issues with her. Also search the Collier Clerks of the Circuit Court & Comptrollers name (Crystal Kinzel) very interesting case going on there as well. These people operate as they wish, against morals, against laws sometimes, and even terminating competitors of different sorts within their departments. This is not where you want to bring your money, and live unless you have a full time lawyer to protect you. As long as I am able I will be constantly updating you all, and I will always correct anything that needs to be. The court documents in his case alone paint a very clear picture of what we went threw, and how an American citizen was denied his civil rights. Media exposure would be a god send, but legal help would be a blessing as time is running out due to statues of limitation. Anything extra will go to the relocation and bettering of the lives of the children, who did not deserve their government, or their community to strip them of their home, degrade their lives, and rob them of every dollar that was being used to support them. It was everything their sick father had. I was a patriotic person whom came from many relatives who were in the service of this country as was my husband, and I no longer trust my country. Until there is a public apology, and acknowledgement from all involved, I will never have faith in the government, or communities like the Vineyards again, and I may never will. Without your help, being it media exposure, or financial we have little hope at all.
Please help us to fight the battle of our lives, and to obtain legal justice in this matter. You may also help simply by sharing our story. Maybe it could make it to the media, and expose these upper class criminals. Honestly that alone would make our day. It has been very hard schooling small children in the RV, having no future, watching my daughter struggle with cancer, and knowing these people continue to degrade Ryan a person with disabilities, and severe health issues. During a time when we should have been getting support from our neighbors, because of health issues, and struggling to pay our bills, all we got from them was harassment, and their ungodly legal fees. This was in a community of mostly elders with health problems, being most elderly persons have them. You would think there would be sympathy, but maybe they didn't know. I do find that hard to believe, as they knew our every move, and private issues. This is the entire community of Villa Vistana, not just the board of the HOA. This is because those on the board told our private issues to everyone in the neighborhood. I know this can happen to others, and I would love to have your help to expose these white collar criminals as I would call them. With your help we can! We can get legal justice! We can relocate, and not have to live in fear of retaliation of any form any longer. It would be amazing to be able to fit all of my children under one roof again comfortably, but this time in peace! Thank you so much for reading this, and if this is the type of hardship you would like to donate, or share please do. I do understand, and would not want to take away from people with illnesses, kids that need support, or emergencies like the apartment collapse in Miami. It is an American dream to have certain rights, and the world should know my family was denied theirs. When a person falls ill we should all stand up and help, not jump to rob them, degrade them, then place blame on them to cover what we did to that person. I would like to see real good hearted Americans put an end to what happened to us, so maybe it will not happen to others. Your money will go to legal fees, relocating our family and supporting the children. Legal fees are the top priority. I just mentioned the other if there were extra funds. The children never deserved what they went threw. We had the right to live in peace. We had the right to not be discriminated against by our community. We had the right to our property, and to fair legal proceedings. We had the right to privacy as well. These people used the government to harass us, then they used the government to help take all of our money for their extreme legal fees, and then they used the government to take our home against federal law. I hope the truth will set us free from this nightmare we once called home. I hope you did not lose your mind reading my petition for help in this matter, and please excuse my grammar. After I get this posted I will be working on adding my corresponding evidence to this story. Thank you so much Gofundme for allowing my family to use your platform to obtain justice!
CONTACT PAGE AUTHORS

Comments or questions are welcome.
DOCUMENTS

---